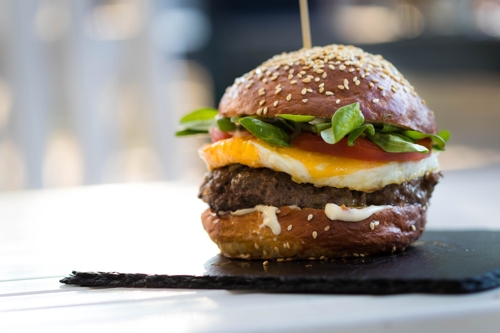 Recently, hamburger chain Bareburger had no choice but to shut down its locations due to the coronavirus.  And after CEO Euripides Pelekanos filed an insurance claim for his losses, he was quickly denied.  
Unfortunately for Pelekanos, the company's coverage — which runs some $350,000 a year — only applies to break-ins, floods, infrastructure issues, and "acts of God." 
Pelekanos told Crain's New York "if [the virus] is not an act of God, I don't know what is."  
Restaurant owners across the country are experiencing similar problems, and it's a situation that no one has ever experienced before. 
"For restaurants, music venues, whoever, pandemics are excluded from insurance," said Michael Dorf, CEO of City Winery. "No one was able to get that into their business interruption insurance."  
Restaurants are not filing claims, as they believe nothing will come from them.  By way of example, Harlem's historic Sylvia's Restaurant received a letter from its carrier that read, "Like most commercial property policies, your policy does not provide coverage" for losses or damages from coronavirus.  
And as a direct result, Sylvia's owner, Taniedra McFadden was forced to lay off 95 people; 90% of her staff.  
According to Crain's, insurers precluded epidemic and pandemic damages from commercial plans after the SARS outbreak of 2003 and 2004.  
"They saw that losses could be so widespread that it is a massive risk for the insurance industry to take on," said Loretta Worters, vice president of media relations at the nonprofit Insurance Information Institute. "It was financially prudent for them not to include it because by paying out these thousands of businesses, you could have another business going under."  
# # # 
To read the full story in Crain's New York, click here: https://www.crainsnewyork.com/coronavirus/restaurants-find-insurance-no-help-coronavirus-crisis