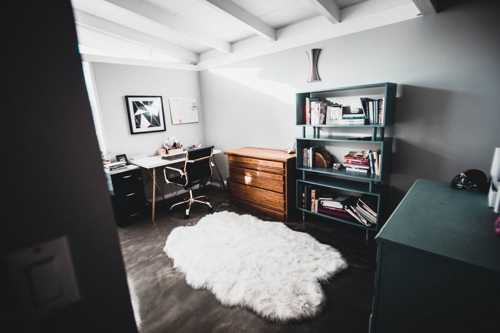 The Manhattan lifestyle is certainly expensive. Even with a roommate, you're lucky if you can get away with paying under $2,000 per month for an apartment. And the space isn't likely to be luxurious. But the upside is, you'll be living in the greatest city in the world -- with almost everything in close proximity.
For those working outside of Manhattan, commuting may present a hindrance, and it may not make sense to remain in The Big Apple. By way of example, the New York Post recently shared the story of Flora McVay, a 36-year-old administrator employed at Rutgers University.
For two years, McVay lived in New York City, and commuted to New Brunswick. But there came a point where this routine became a bit too cumbersome for her, and she searched for an apartment closer to work. She eventually decided to go with Premiere Residences, a 207-unit high-rise where monthly rents for studios go for $1,850, while one-bedrooms are at $2,120.
"The ritzy-for-New Jersey building sits a short walk from McVay's office amid a thicket of restaurants, bars and cafes – all the accoutrements of city life," reads the New York Post.
That affordable lifestyle was attractive to McVay, and the convenience couldn't be beat. In addition to a rooftop pool, and 24-hour concierge service, she can now walk to work. And if she did have the itch to visit Manhattan, she's just a short walk away from the New Brunswick train station.
With that kind of luxury and convenience available in New Jersey, Connecticut and Westchester, people are finding it harder to stay in NYC, and easier to stretch their hard-earned dollars, elsewhere.
# # #
Bonislawski, A. (2020) 'Luck In The Suburbs', The New York Post, 19 March, p.34.