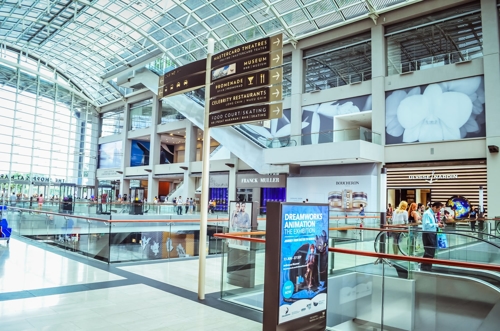 As we recently reported, malls are taking a significant hit due to the coronavirus outbreak. But that space ain't going to waste -- with some being transformed into COVID-19 testing centers, for example.
Mason Asset Management, Namdar Realty Group, and CH Capital Group have teamed up with Cayuga Medical Center and Tompkins County officials to transform The Shops at Ithaca Mall into a Covid-19 drive-thru test area.
"We are thrilled to be offering Cayuga Medical Center a space to open a Covid-19 drive-through test site, which will provide our local community with much needed testing capabilities," said Jelson Santos, Director of Operations at Namdar Realty Group.
On weekdays, the Ithaca site will be open from 10am-3pm. But before you go, doctors are urging people to pre-register at www.cayugahealth.org.
Some 18,000 square feet of vacant space was also allocated to the American Red Cross for a blood drive held on March 26.
"New York has been especially hard-hit by the Covid-19 crisis, and we are fortunate to be able to find ways to give back to our local community during these challenging times," said Gina Speno, General Manager.
# # #
To read the full story in Real Estate Weekly, click here: https://rew-online.com/ny-malls-becoming-covid-test-centers/