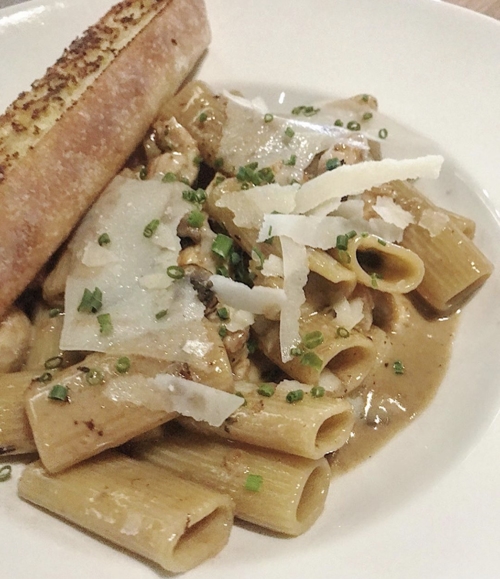 Madeira is a French brown sauce that's made with wine, and an array of veggies and herbs.

Celebrity chef Paula Deen likes to use (way too much) heavy cream and butter, together with some green onions, sage and leeks. While Kelsey Nixon prefers olive oil and cremini mushrooms. And when it's done right, it's a rich and intensely flavorful complement to any dish.

When she saw it on the menu, one of my companions insisted that we try the "Chicken Madeira Rigatoni" — "pan roasted chicken with creamy mushroom and Madeira wine sauce, with rosemary, lemon & garlic ciabatta baguette" ($18.5).

But she forgot we were at "Moxie's" — a new eatery which opened at 900 S. Miami Avenue (Mary Brickell Village), in Miami, Florida — which is part of a large Canadian-based restaurant group; a chain of some 67 establishments.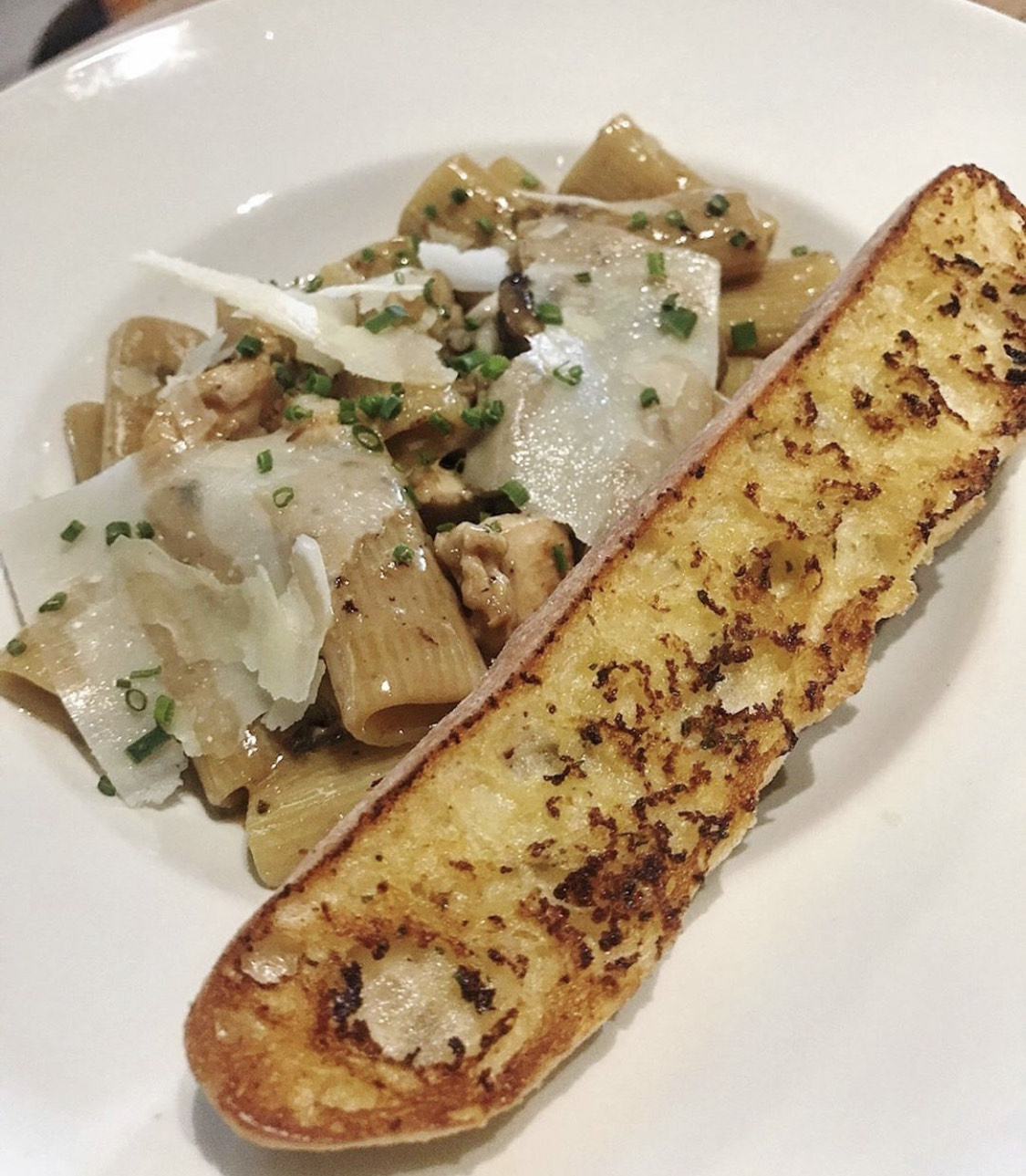 So when we got this chintzy, institutional looking dish, we shouldn't have been surprised. But the disappointment at our table was palpable. We couldn't discern any of the key elements of the sauce, like the mushrooms or garlic. And call me old school but, in most instances, bread (a starch) is not meant to be eaten with another starch (like pasta). And even if you were to argue that it was for "dipping," there wasn't enough sauce to justify that effort.

Because it was bereft of chicken ... pasta ... sauce ... and taste, we scored this pathetic plate a Moxieish "F."