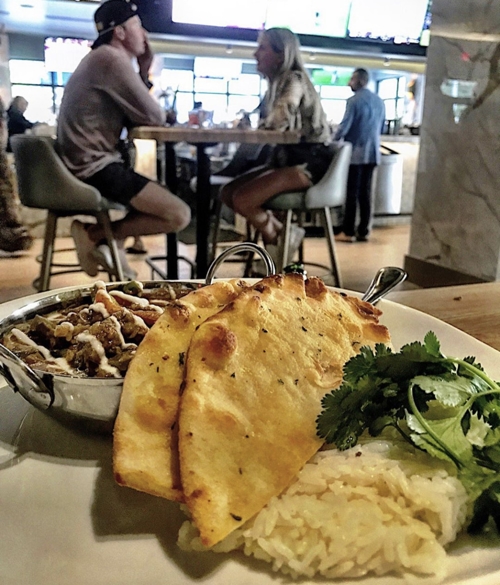 Bet you didn't know that "vindaloo" — a spicy, fiery, Asian-Indian dish — is actually a Portuguese creation, which landed in "Bharat" sometime in the 15th century.

Back in those days, in order to preserve and enhance their flavors, foods were often marinated in a stock made of vinegar, salt, garlic and Madeira wines. Known as "vinha d'alhos," this prep later morphed into the dish we now see in many Indian homes and restaurants.

A lot of ingredients go into the prep of a vindaloo. You'll often find (in no particular order): apple cider vinegar, paprika, salt, cumin, coriander, cardamon, Kashmir chillies, mustard seeds, tomatoes, onions, ginger paste, garlic, chili paste, jaggery or brown sugar.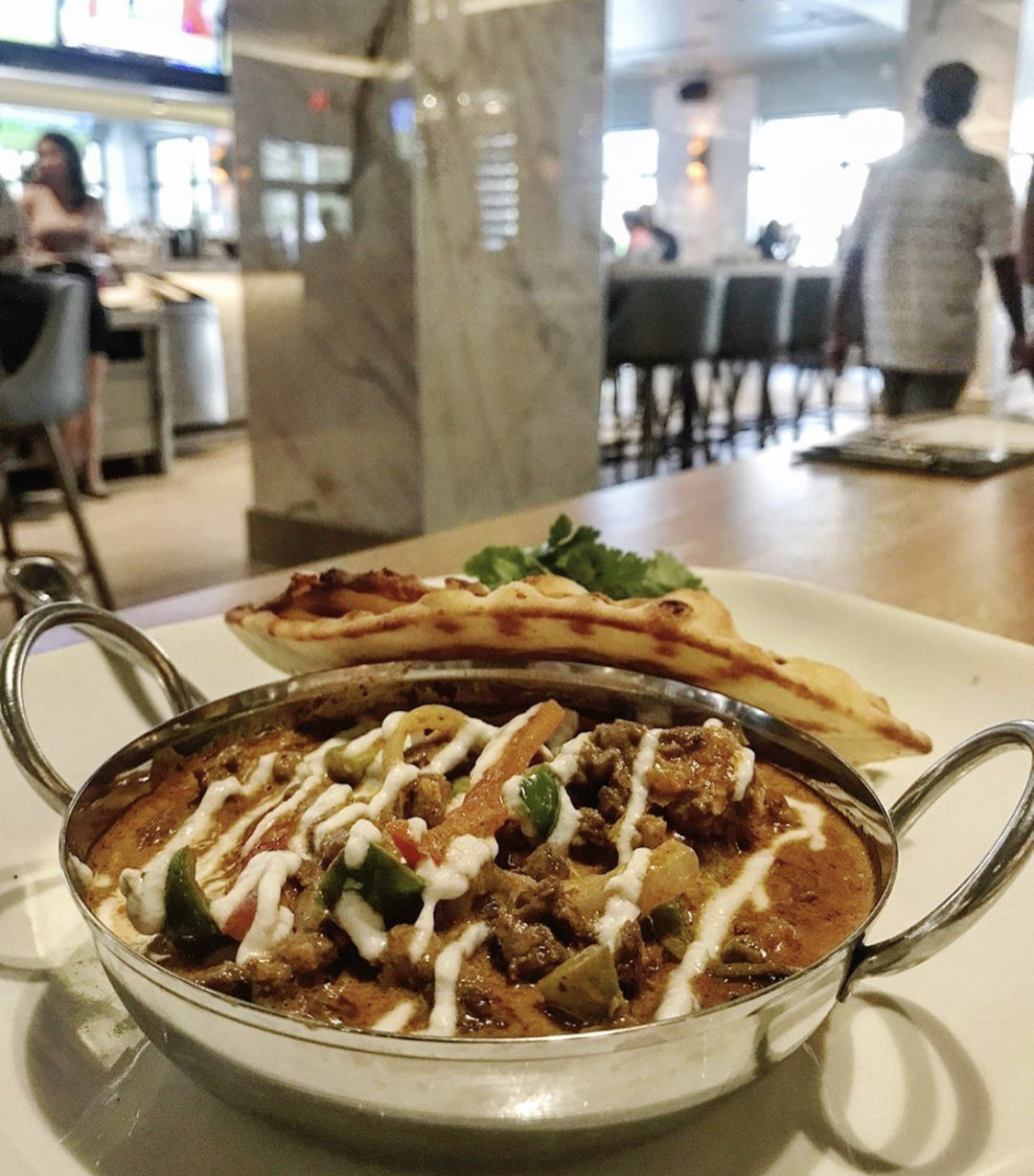 Even though we were unimpressed with the items we had thus far received, inexplicably, my friends still wanted to try the "Beef Vindaloo" — fresh sautéed veggies, jasmine rice, yogurt drizzle, buttered naan ($19).

Often, you can expect to receive a delicious blend of sweet and sour, and some spicy heat .... but not at "Moxie's Grill & Bar," a 67-location, Canadian-based, restaurant group that recently opened a new "upscale" sports bar at 900 S. Miami Avenue (Mary Brickell Village), in Miami, Florida.

Now, according to online sources, a serving of this creamy, uninspired, $19 mishmash (with unpleasantly chewy meat) will cost you about 1240 calories — which means, to "work it off," you'll need to run some 119 minutes, walk about 334 minutes, or, bike ride for 172 minutes. Two to three hours of torture for this (near failing) "C-" rated dish? ABSOLUTELY NOT!