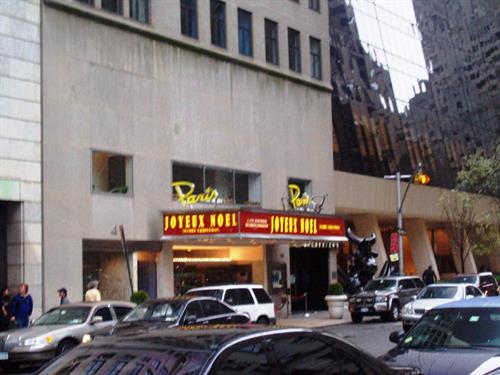 Another piece of New York City's history came to an end, as the Paris Theater in midtown officially closed its doors.  
The theater -- which opened in 1948 and featured French films -- was the oldest arthouse theater in the country, the New York Times reported.  It was also the last remaining single-screen theater in the City.  
The 581-seat theater, located next to the Plaza Hotel on Fifth Avenue, wasn't able to renew its lease. A sign outside of the theater, only read: 
"We would like to extend our sincere appreciation to all of our guests over the years. Thank you for your patronage and we regret that we cannot continue to serve you." 
New York City has seen its share of theaters closing in 2019. For example, the Lower East Side's Sunshine Cinemas, another historic theater, was demolished in early August.  
As technology continues to make additional advancements, and the Internet has facilitated accessibility to foreign films, the need for "arthouse movie theaters" lessens. The Paris's most recent showing was Ron Howard's documentary, Pavarotti.  (The film, which was only released in about 300 theaters nationwide, generated its highest revenue at The Paris.) 
Unfortunately, that success wasn't enough to keep the legendary theater alive. 
To read more about the Paris Theater, please use the following link: https://ny.curbed.com/2019/8/29/20838546/paris-theater-closing-midtown-city-cinemas-nyc-historic 
##
For the latest updates, follow Newman Ferrara on Twitter, Facebook, and LinkedIn.