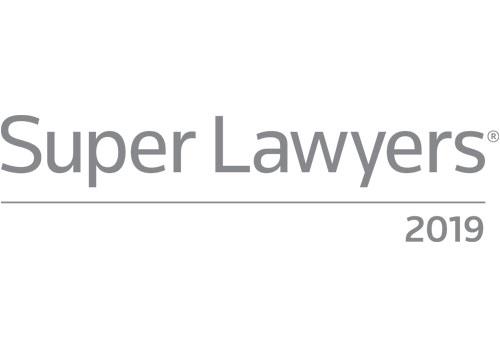 Newman Ferrara LLP -- a Manhattan-based real estate, class actions, and civil rights law firm – has the unusual distinction of having 10 of its 17 lawyers recognized as New York "Super Lawyers."
According to the rating company's website, "Super Lawyers" selects "outstanding lawyers from more than 70 practice areas who have attained a high-degree of peer recognition and professional achievement." It continues, "The patented selection process includes independent research, peer nominations and peer evaluations."
Becoming a "Super Lawyer" is no easy feat. Researchers with Thomas Reuters receive nominations from attorneys across the New York metro area. A panel of attorneys then helps to vet the final selections, and less than five percent of attorneys earn this merit-based accolade.
The Newman Ferrara attorneys selected for recognition in 2019, include partners Jonathan H. Newman, Lucas A. Ferrara, Jarred I. Kassenoff, and Jeffrey M. Norton.
The list also includes Of Counsel, Randolph M. McLaughlin, Debra S. Cohen, Jon B. Felice, and Senior Associate Roger Sachar.
But the recognition doesn't end there. The rating service has also recognized two associates, Noe Solorzano and Matthew J. Correia, as "Rising Stars."
And, lastly, for some 4-years running, senior partner Lucas A. Ferrara has been recognized as a "Top 100" Metro area lawyer. (Considering there are some registered 375,000 lawyers throughout the New York area, that is a significant honor, indeed.)
"Year after year, it's their zealous advocacy and unwavering dedication to our clients that brings our family of attorneys the recognition they so rightfully deserve," said firm co-founder, Jonathan H. Newman. "It is a source of great pride, and we are most thankful for this vote of confidence and the continuing acknowledgment we have received by our peers."