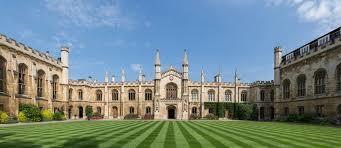 It's that time of year, when the kids are heading back to school. And whether they're heading to a big or small institution, the goal (for many) is to find an affordable place.
And to that end, ApartmentGuide.com has come out with its list of the 25 Most Affordable College Towns for renters.  
It's "Top 10" in affordability includes:
1. Morgantown, WV: West Virginia University
2. Norman, OK: University of Oklahoma
3. Stillwater, OK: Oklahoma State University
4. Lubbock, TX: Texas Tech University
5. Manhattan, KS: Kansas State University
6. Ames, IA: Iowa State University
7. Lawrence, KS: University of Kansas
8. College Park, MD: University of Maryland
9. Tucson, AZ: University of Arizona
10. College Station, TX: Texas A&M University
Recently, we had a chance to speak with Brian Carberry, the Managing Editor of Apartment Guide, the man responsible for a majority of the report's research, to discuss some of his findings: 
Q: Are there pricing disparities between off-campus housing within a college town and a surrounding neighborhood -- maybe a place 25-30 minutes away from the school?  
Most small towns on the list are in the middle of nowhere, such as Morgantown in West Virginia or Ames, Iowa. Those towns are going to be cheaper, in general. 
You also have towns which are closer to larger cities like College Park, Maryland, which is right outside of D.C., and even Tucson, which is a large city with some 600,000-700,000 people, offering affordable off-campus housing options. 
But, if you're in Boston, you're going to pay a lot. And if you're going to school in NYC, you are going to pay significantly more than you would if you were in Iowa. 
Q: Are there any geographical similarities between any of the towns on the list? 
A lot of the most affordable college towns are located in the middle of the country. The center of the country seems to be more affordable than in general. That is my biggest takeaway. These "flyover states" seem to have more affordable rents.  
Q: Do landlords like leasing their property to these young college students? 
There will always be a group that will cause some problems, here and there. For landlords, there's certainly a risk. But at the same time, these kids are going to school to learn. They want to be responsible. They might have more parties than someone who graduated but, at the end of the day, it is their place to live. 
The landlords do have protections in place, such as security deposits and the right to evict if tenants do not follow a lease's terms. And landlords know there will always be someone who will want to move in.  If they do have to kick someone out, there will always be someone to replace them.  
So, while there's a risk with college students, there are risks every landlord takes whenever they rent out a place.  
Q: Do landlords do credit checks?  Have parents act as guarantors?  
 Everybody does it differently. I'm sure most of them do some sort of credit check. But students often don't have a huge credit history as it is. If that's the case, they will most likely have their parents as a co-signer or guarantor. 
Q: Why do you think dorms tend to be more expensive than off-campus housing? 
My analysis mostly focused on off-campus housing, but from my college days, from what I remember, when you are living in the dorms, you have a lot of services and amenities that are available to you. Utilities, Internet, cable are all available in most college dorms. It is all self-contained, as opposed to living off-campus where you are responsible for paying for services out-of-pocket, similar to when you graduate.  
If you just look at the cost of the housing alone, it seems to be cheaper. But when you add it all up, it might be different. It really depends on the area.  
Q: Are hotels in these college towns comparably low priced, like the off-campus homes? 
I tried to do some research on hotel pricing but I don't have the same data as I do for the apartments. But I did see a trend in these smaller towns. Hotels tend to be more affordable than ones in a bigger city. But if there are big weekends, like when there's a college football game, or a graduation, the prices will be higher. It's all about demand, and these colleges bring in a lot of business during the school year.  
Q: Any correlation between the expense of a rental and the ranking of a school? Will off-campus housing be more expensive in the vicinity of an Ivy League school, for example? 
I think once you get off campus, it doesn't really matter.  But, again, it will all depend on the area of the country.  A school in a place like Princeton, which is known as a ritzy, upper-class town, will have some higher priced neighborhoods. But if you look at Yale, in New Haven, for example, because it's in the New England area, it's cheaper than Princeton. 
To view Brian's report, please click this link: https://www.apartmentguide.com/blog/25-most-affordable-college-towns/  
For the latest updates, follow Newman Ferrara on Twitter, Facebook, and LinkedIn.