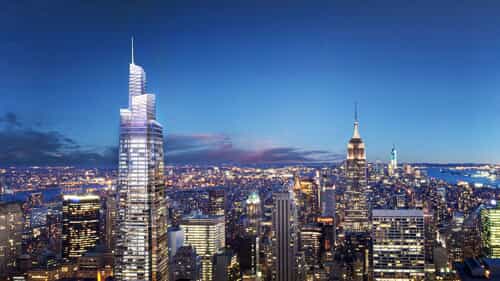 The New York City skyline is about to add yet another architectural wonder.
"One Vanderbilt," topping out at 1,401 feet, will soon become the tallest office building in midtown Manhattan. It will be the fourth tallest in Manhattan, only shorter than 1 World Trade, Central Park Tower, and a condo on 57th Street (still under construction).
The building, which broke ground in 2015, will span 77 floors, and will offer 1.7 million square feet of office space. (In order to build that high, the owners had to purchase air rights from surrounding properties.)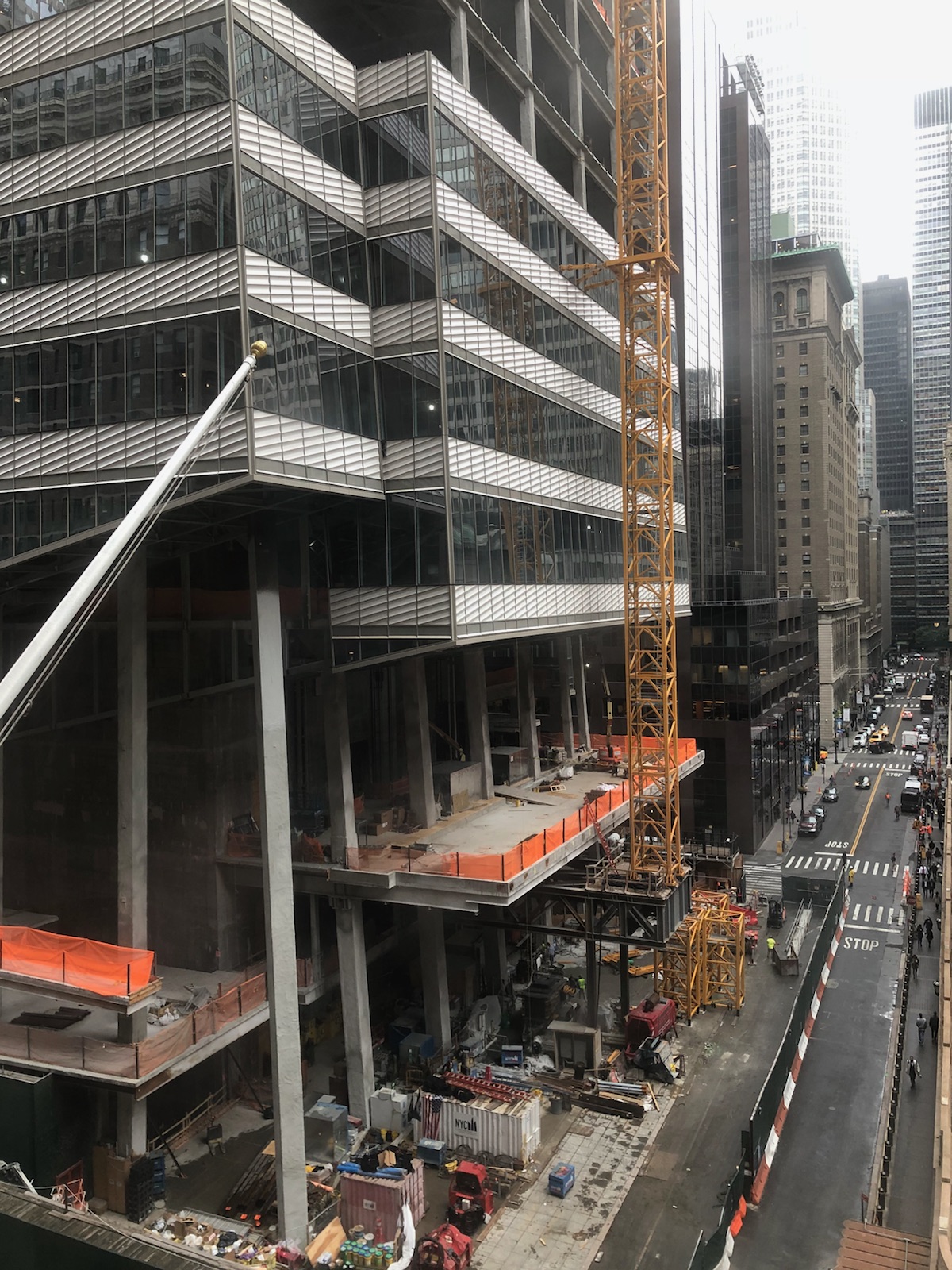 "Everyone who has played a major role in this project believes that this is our greatest achievement; truly a once in a lifetime experience," says James Von Klemperer, a New York-based architect, and president of the architectural firm Kohn Pedersen Fox.
One of the features of the structure will be the ability to attract natural light into the entirety of the office space. Its tall glass windows will allow "light to enter and go all the way to the core of the building," says Mary Ann Tighe, the CEO of the New York Tri-State Region of CBRE. She continued, "You become aware of the changing sky and the light of day."
The floors – which will be column-free – will also offer tenants a 360-degree view of the surrounding area.
Currently, the building is only 60% leased. But, as Crain's New York reports, leasing is "extremely active," with tenants expected to be able to move in and begin work in August of 2020.
To read more about the project and its height milestone, check out this Crain's piece: https://www.crainsnewyork.com/real-estate/one-vanderbilt-reaches-1401-foot-pinnacle