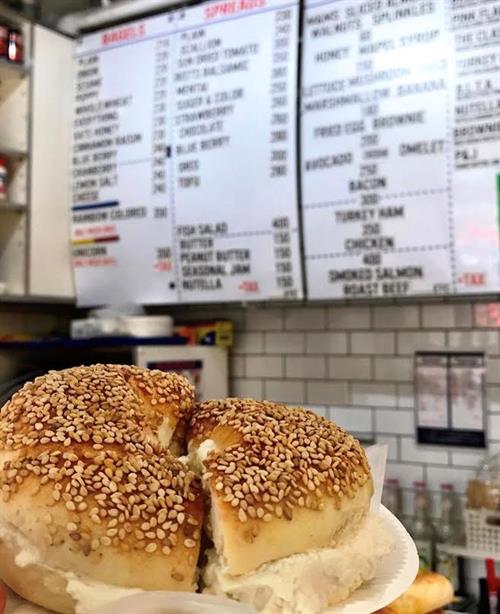 When in Tokyo, what will some crazy American tourists do?

They'll search for the best New York style bagels, of course!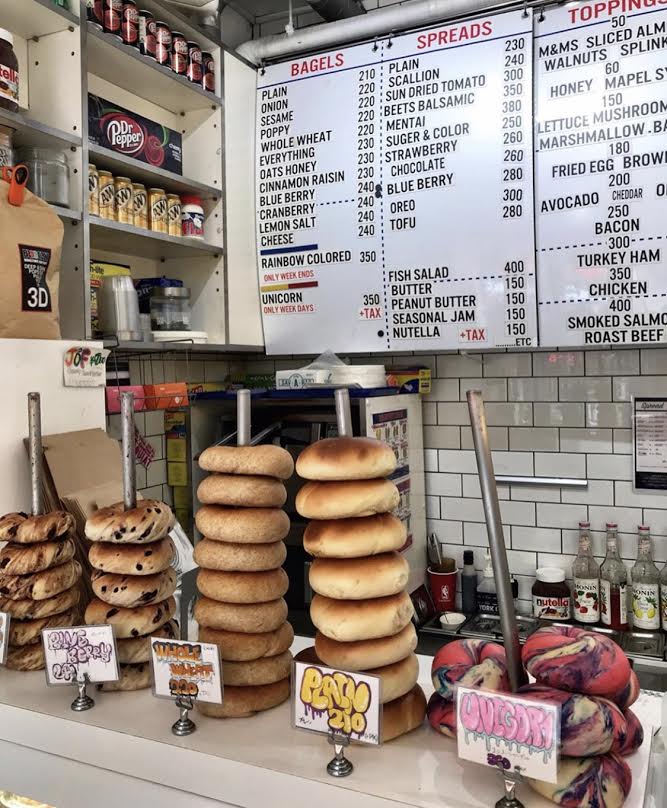 And we're pleased to report we found a spot — the New New York Club Bagel & Sandwich Shop (Japan, 〒106-0045 Tōkyō-to, Minato City, Azabujūban, 3-chōme−8−5) — that puts some "authentic" U.S. bagel joints, and many of those national breakfast and deli chains, to absolute, utter shame.

What makes a great bagel, you ask? Well, everyone happens to have a different view.

We prefer our bread to have a thin, (slightly) crackly, (slightly) rubbery crust, that gives way to a crumb that isn't overly dense or chewy.

While we liked the sesame and onion versions that we sampled — with tofu and scallion cream cheese (roughly about $4.30 each) — because we found these bagels a bit too tender and soft, some points were lost. But, ultimately, this tight little place (that comfortably seats about 5 people), ended up with a highly respectable "B+."

It was so good, and such an enjoyable experience, that we went back several times during the course of our stay. And each morning, not only was the staff gracious and kind, we got a real hoot ... nibbling on a bit of New York, while in Japan.
Follow Lucas on Instagram: @lucasaferrara