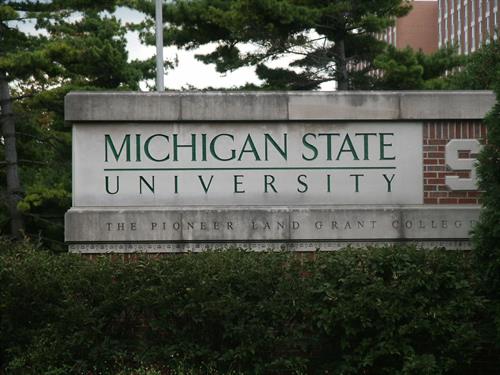 Last week, the Department of Education hit Michigan State University with a historic $4.5 million fine under the "Clery Act" – a federal law more formally known as the "Jeanne Clery Disclosure of Campus Security Policy and Campus Crime Statistics Act" -- for failing to properly report and address sexual abuse cases, including the molestation of hundreds of athletes by the school's former team doctor, Larry Nassar.  
The fines penalize the university for failing to adequately protect its student from the mistreatment, and for violating the law's reporting requirements.  
The Department's sanctions are the latest development in one of the most massive scandals in higher education. A $500 million settlement was reached last year with more than 300 of Nassar's victims who were students at the institution. 
This most recent fine is the result of Education Secretary Betsy DeVos's investigation of the school last February, after Nassar pleaded guilty to molesting over 150 women. According to federal data, this is the largest fine levied against a school, with Penn State University coming in second, with a $2.4 million penalty (for failing to properly address the former football coach Jerry Sandusky's alleged abuse of children some 10 years ago).  
"What happened at Michigan State were abhorrent crimes," said DeVos on a call with reporters. "They are disgusting and unimaginable. So, too, was the university's response." 
"Michigan State will now pay for its failures and will be required to make meaningful changes to how it handles Title IX cases moving forward," she added. "This must not happen again there or anywhere else." 
# # # 
Newman Ferrara LLP is committed to empowering sexual-abuse survivors and securing justice on their behalves.  To date, our legal team has successfully recovered tens of millions of dollars for victims of sexual abuse, harassment and discrimination. Our lawyers have a nuanced understanding of these types of cases, and have successfully pursued large institutions, such as schools and youth-serving organizations, for recompense on behalf of our clients. 
Should you like to speak to an attorney about the rights and remedies that may be available to you, please do not hesitate to contact our Managing Partner, Jonathan H. Newman, Esq., at (212) 619-5400.