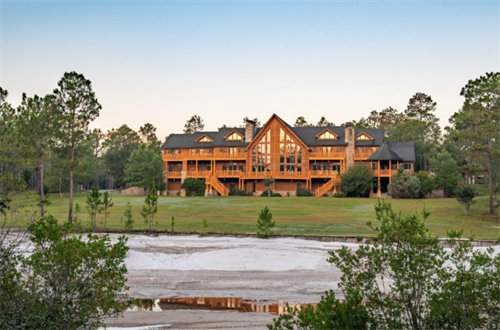 If you love the outdoors, then this 25,000-square-foot lodge is the perfect getaway for you.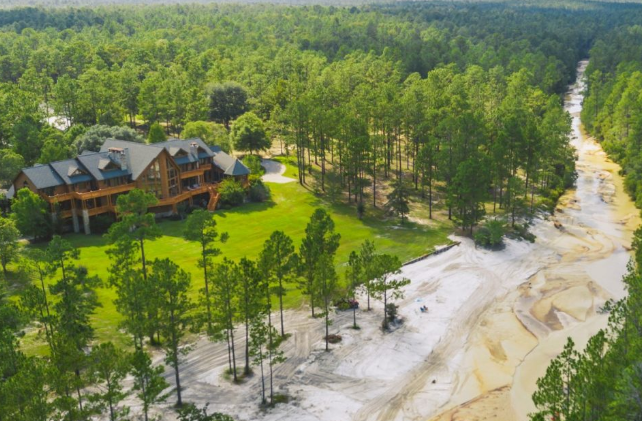 Located in northern Florida, this property sits in the middle of the woods, and was home to the founder of Pro Bass magazine, John Morris.  
With over 1,249 acres of surrounding woodlands, and three ponds stocked with bass and catfish, as well as three miles of White Sand Juniper Creek, the log home is listed for a mere $9.5 million.  
The forest is home to a large whitetail deer population and has a notable wood stork population, which has increased in size over the years.  
For those concerned with privacy, the entrance to the property is gated and the drive to the lodge is paved ensuring complete ease of access.  
However, if you are not in the mood to hunt for your food, there is also the option to eat out at one of the many restaurants located in downtown Crestview; a short 10 minute drive away. 
The owner is selling the house fully furnished.  (We understand light fixtures alone cost upwards of $250,000.) 
The lodge stands three stories tall and includes, eight bedrooms, ten bathrooms, a large balcony located in the master bedroom, a 2,000-square-foot living room with floor-to-ceiling windows, and 40-foot ceilings overlooking Juniper Creek.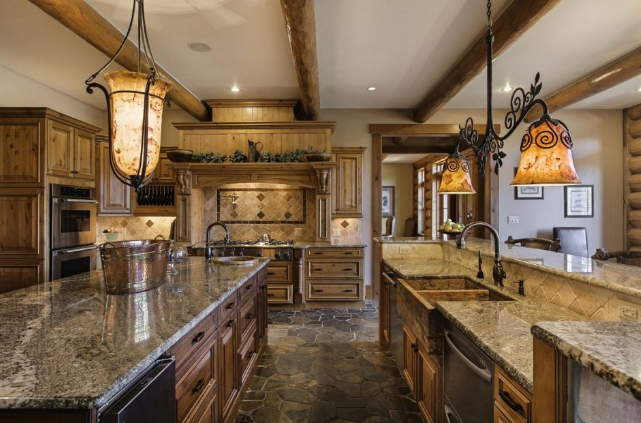 If that wasn't enough, the property also houses an elevator, a theater, gym, wine cellar, game room, and chef kitchen. 
To view the listing, please use this link: https://www.toptenrealestatedeals.com/weekly-ten-best-home-deals/home/largest-log-home-in-the-southern-u-s 
Should you require assistance with a real-estate transaction, please do not hesitate to call one of our attorneys at 212-619-5400.