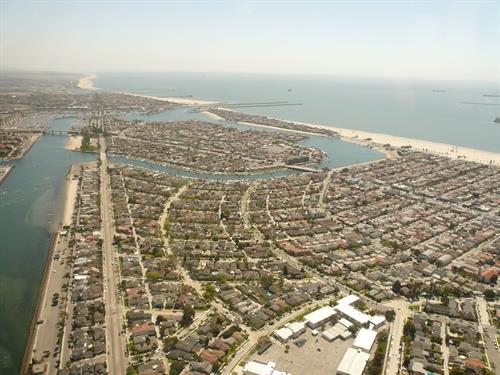 New York's beloved hockey franchise – the New York Islanders -- hit a noteworthy milestone last Monday, as it broke ground on a brand-new Belmont Park Arena.
Governor Andrew Cuomo joined the Islanders and the construction team at the site to honor this "game-changing" event.
"A new transportation terminal, a great economic development vehicle and a great new sports stadium. Three things all together in one project. The technical term for that is that is a hat trick, my friends. Congratulations," Cuomo said.
In addition to an arena, the privately funded $1.3 billion project – which will bring in some 10,000 construction jobs, and 3200 permanent jobs -- will include a retail village and a brand-new Long Island Railroad station.
"This is truly going to be a world class destination. It is going to be a state-of-the-art arena in every single respect," Islanders co-owner Jon Ledecky said.
Islanders fans are dancing with joy as their team is finally coming home. Originally located in Uniondale (on Long Island), the fans (predominantly Long Islanders) were greatly inconvenienced when the franchise left Nassau Coliseum for Brooklyn's Barclays Center. What was once a relatively easy commute on the Long Island Expressway, became a treacherous trip for many Nassau County residents, as the commute to Atlantic Avenue in Brooklyn is often a difficult one for many who do not live near any of the railways or other public transportation hubs.
After threatening to leave New York altogether, the Islanders finally reached an agreement with the State to bring the team to Belmont -- only a fifteen-minute drive from Hempstead.
"This is a sea of Long Island love for our beloved New York Islanders. Welcome home," said one fan who attended the event.
The project doesn't only benefit Islander fans. Governor Cuomo's intention is to help the surrounding Elmont community, as this endeavor is projected to generate some $50 million in revenue per year and produce $725 million in annual economic output.
Of course, some Elmont residents are worried about the increased traffic and low-paying jobs and a new lawsuit has been filed to stop the project from going forward. "[Belmont] Park land cannot simply be handed over to a developer without an act of Legislature," said Aubrey Phillips of the Belmont Park Coalition.
But as Cuomo's office noted, the installation of an LIRR station is intended to help "migrate traffic concerns" and provides a new amenity to the Elmont community.
LIRR President Phillip Eng said, "We are delighted by this plan, which allows us to provide full time year-round service to the Elmont community and a second station at the redeveloped Belmont Park, all at no construction cost to the LIRR."
Despite some pushback, most politicos currently seem to be in approval. "We are going to get a new Long Island Railroad station, the first in decades, which is going to serve the community, millions of extra dollars for the schools, refurbished parks, and a new community center," noted State Senator, Todd Kaminsky, a Democrat representing Rockville Centre.
The goal is for the Islanders to begin the 2021-2022 season in their new Belmont home. (Fingers crossed.)
# # #
To learn more about the new arena, please read the full NHL press release by using this link.
# # #
For the latest updates, follow Newman Ferrara on Twitter, Facebook, and LinkedIn.