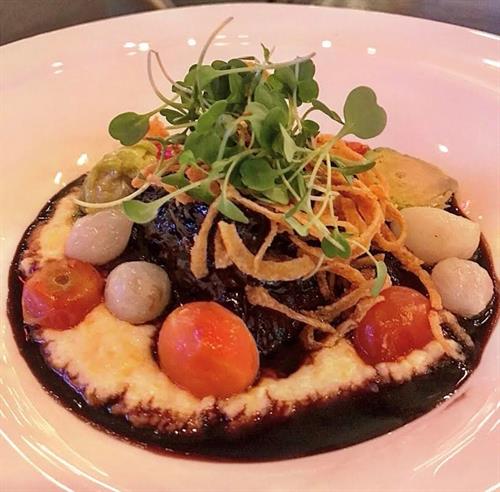 For some 18 seasons, "Hell's Kitchen" — a popular TV "reality" show — tracks the successes (and failures) of contestants vying for a head chef position. The judge? None other than celebrity chef, cookbook author, and restaurateur, Gordon Ramsey.


Since this 300-seater opened on the grounds of Caesar's Palace, Las Vegas, back in January of 2018, "Hell's Kitchen" is one of town's hottest reservations to score. The chef? None other than Mr. Ramsey, of course.

According to the restaurant's website, the kitchen (which draws inspiration from the TV program), serves "modern lunch and dinner menus including [the show's] signature dishes made with the highest quality ingredients."

Notwithstanding its popularity, because most celebrity-driven restaurants tend to be all hype, and little substance, my expectations were pretty low.

Just for the hell of it, we ordered the "Braised Short Rib" — with "crean v" polenta, baby vegetables, beef jus ($39).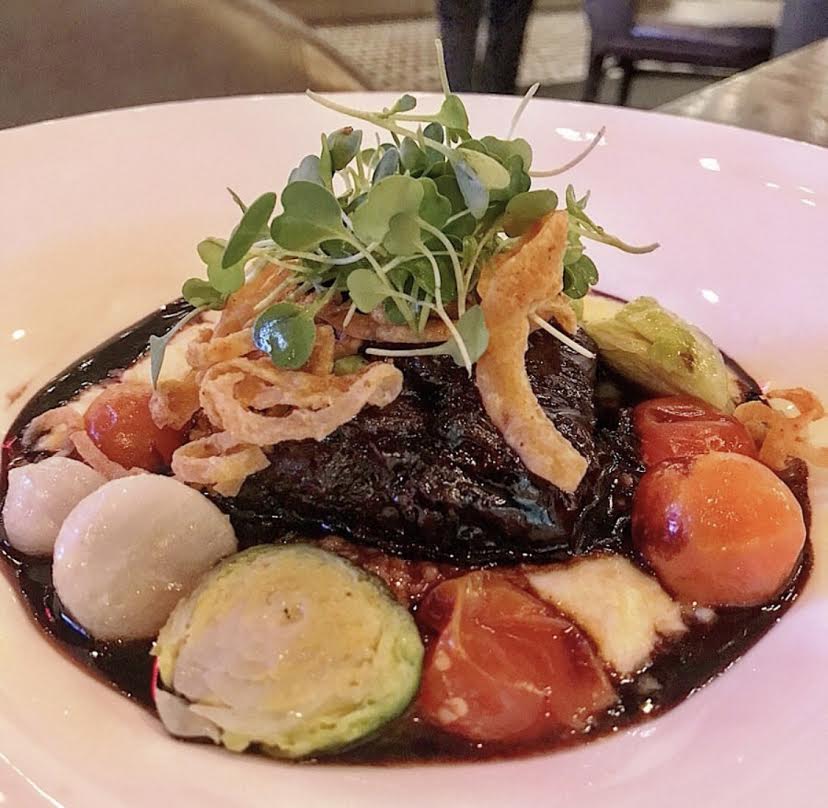 When done right, braised beef should be tender and succulent, and give little resistance as you slice. And the taste should be of a (slightly) sweet, earthy, meaty delectableness. And we can report ... that's precisely what we got.

While some disliked the visual appearance of the dish, and thought the vegetables added an unneeded "clunkiness" to the plate, others took issue with the $39 ask for such a small portion of meat. Despite those quibbles, and an unusual typo on the menu ["crean v" vs. "creamy?"], this dish still scored a pretty admirable "B+."
Follow Lucas on Instagram: @lucasaferrara