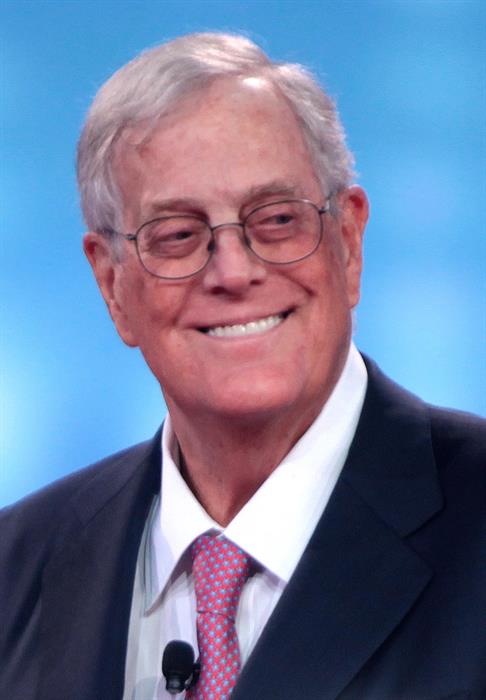 He was a businessman, a philanthropist, a political activist and a chemical engineer. He was also worth $58.7 billion.
David Koch passed away in late August at the age of 79. Most of his wealth stemmed from his 42% stake in Koch Industries, the family business which is based out of Kansas.
Though only a fraction of his worth, Koch had a "massive real-estate portfolio" which, according to Business Insider, was worth $143 million.
His homes were scattered throughout the country, from his Hamptons home on Long Island to Aspen, Colorado.
Born in Wichita in 1940, Koch made his first splash in New York real-estate later in his life in the 1990s as he bought the home of former first lady Jackie Kennedy Onassis for $9.5 million. He eventually sold the apartment in 2006 for $32 million.
From Onassis's home, he moved to an 18-room duplex on Park Avenue worth $18 million. The Real Deal states that the home was one of "Manhattan's most exclusive addresses."
Koch's next move was the purchase of the $40 million of 740 Park Avenue. Acquired last year, the 15,000 square foot wide mansion is one of the most premiere homes in the city.
Because of his success in real-estate and in business, he believed it was his "moral obligation" to give back to the city. As The Real Deal reports, "[Koch] donated more than $1.3 billion to charity, including hundreds of millions of dollars to the city's hospitals and cultural institutions."
Despite his generosity, Koch was certainly a controversial figure because of his involvement in the GOP and his avid denial of climate change science. Last Sunday, HBO's late night television host, Bill Maher, applauded the death, stating. "I'm glad he's dead," Maher said on August 23.
To read more about Koch's real-estate success, click this link from The Real Deal: https://therealdeal.com/national/2019/08/23/industrialist-david-koch-dies-at-79/