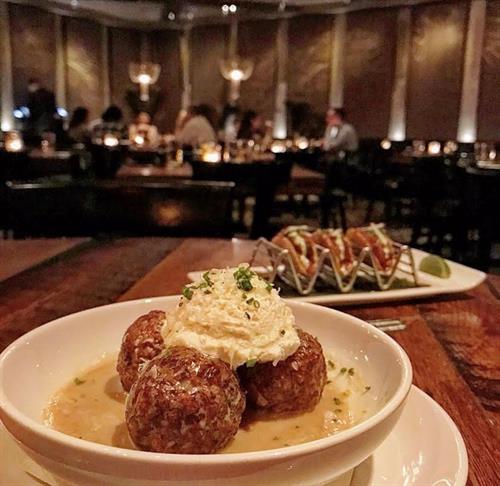 You'll find "Beauty & Essex" on the third floor of the Cosmopolitan Hotel over in Las Vegas.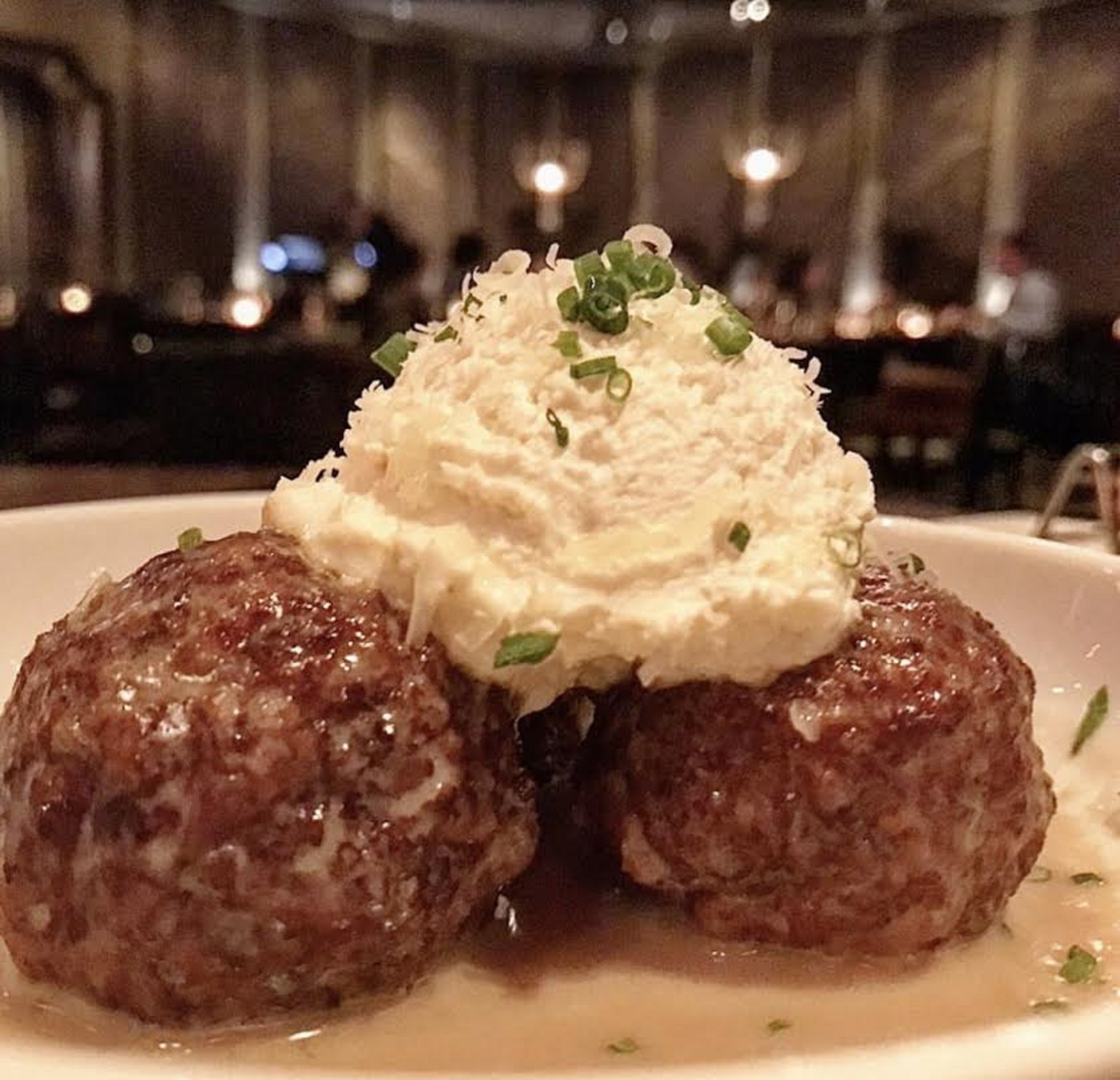 Interestingly, the restaurant is hidden behind an unmarked door in a "pawn-inspired retail shop," where one-of-a-kind items are actually offered for sale.

With locations in New York (Lower East Side) and Hollywood (California), we thought we give their Vegas version a try.

While we liked the whole "speakeasy," "clubby" feel of the joint, we couldn't get our arms around the "multi-ethnic inspired cuisine."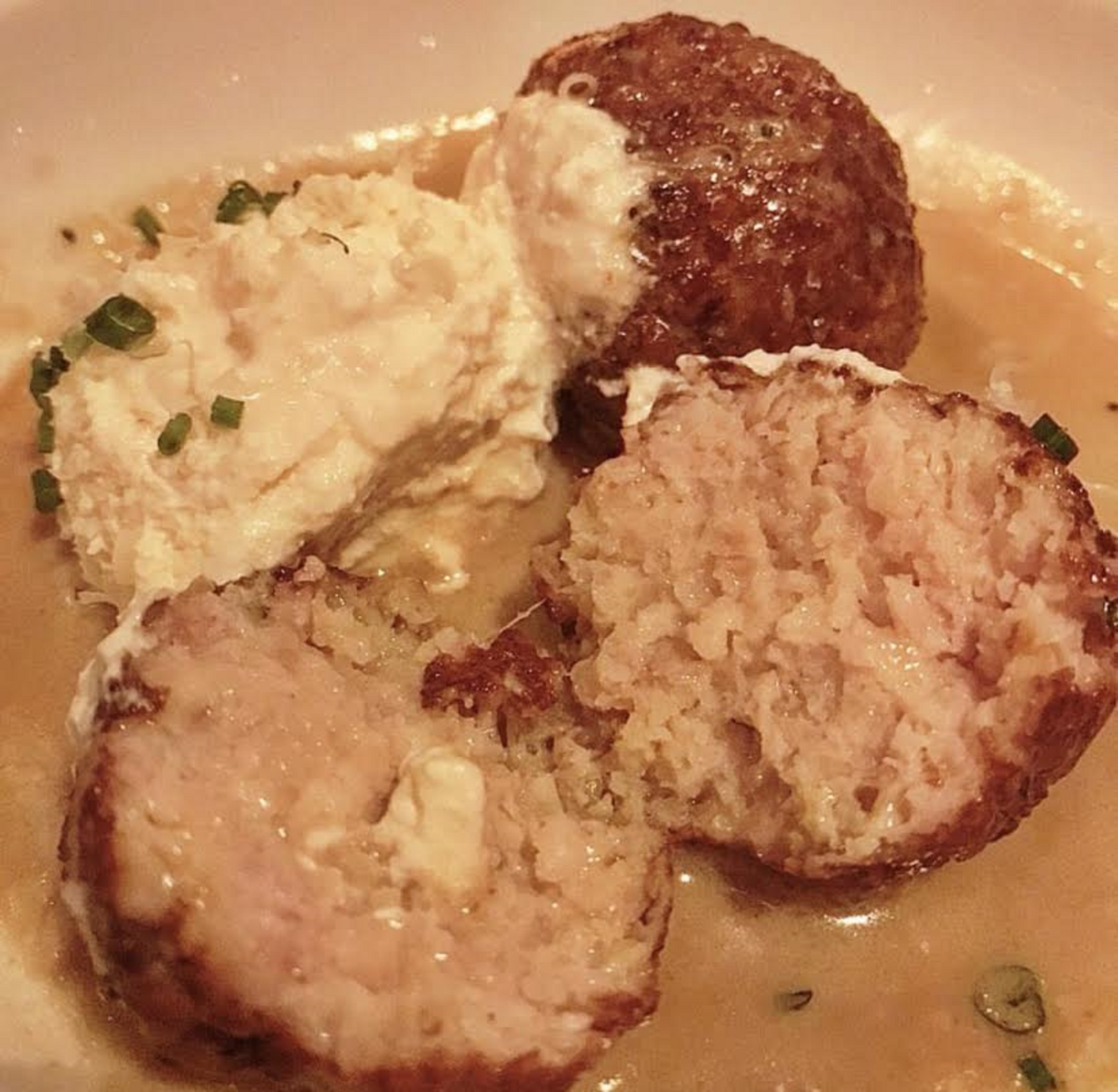 Our waiter suggested that we start with the "OVEN BRAISED CHICKEN MEATBALLS" — sheep's milk ricotta, wild mushroom, truffle ($25) — but the crusty outer layer, and the spongy, fatty interior didn't work for us.

Because we couldn't discern any chicken, mushroom, or truffle, and, because we thought the ricotta lacked smoothness and freshness, we rated this dish an "F."

Needless to say, asking people to shell out 25 clams, for three puny meatballs, was just bananas; pure "phonus balonus," in our humble opinion.