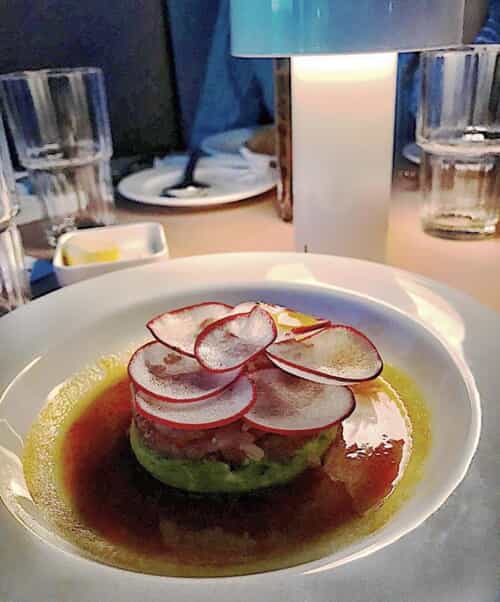 On our return from Asia, my friends wanted to stop by the historic Paris Café situated within the TWA Hotel at JFK Airport (Jamaica, Queen, NYC).

With restaurants around the globe — including such cities as New York, Las Vegas, London, Paris, São Paulo, Shanghai, Tokyo, and the island of Saint-Barthélemy — it initially seemed fitting that Jean-Georges Vongerichten (a noted French-American chef) was selected to oversee this particular kitchen.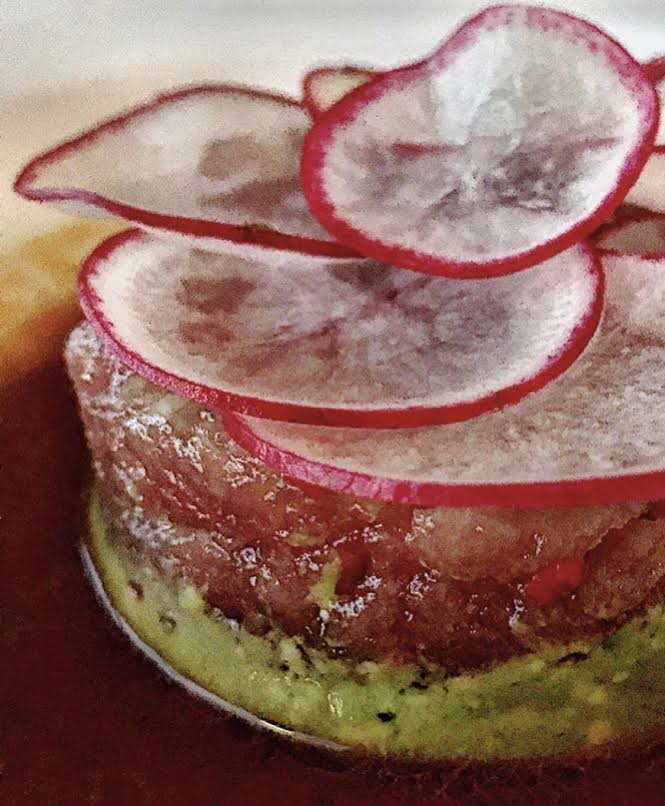 This new hotel, which only opened several months ago (May 15, 2019), effectively incorporates a refurbished TWA Flight Center (a landmark structure originally designed by noted architect Eero Saarinen), that is truly an architectural marvel; a sight to behold.

While Saarinen's work is pure genius, and is worth a schlep to Queens just to see it, Jean-George's restaurant, on the hand, was an utter disappointment — just another overpriced eatery we suggest you skip.

By way of example, his "Yellowfin Tuna Tartare" — ginger dressing, avocado and radish ($22) — was rather pedestrian both in taste and presentation. And the portion size was quite small (given the hefty $22 price point). While the photos don't accurately capture it, this serving literally consisted of a few forkfuls.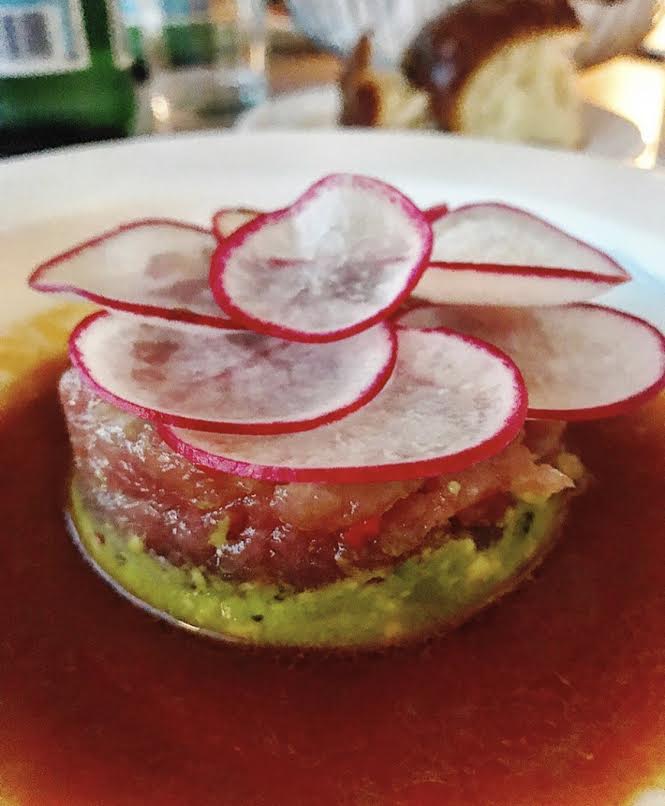 Even though it wasn't awful, significant points were lost because most at the table were expecting a clean, classic, silky taste, but what we got was "tired," and excessively salty. It lacked any "flair."

Given that we expected more from a chef of his stature, and because it underwhelmed us all, this plate scored a coarse "C."
# # #
Follow Lucas on Instagram: @lucasaferrara