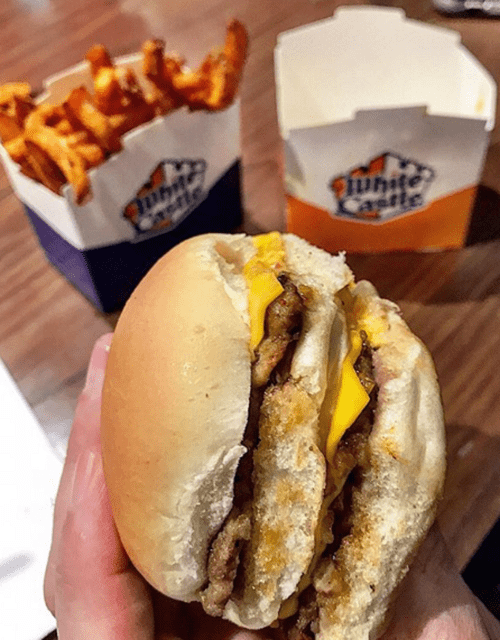 What did a bunch of loopy Americans do minutes after landing in Shanghai?

They headed to the nearest White Castle, of course.

Now at the risk of alienating many of my IG friends, I begin by disclosing that I was never a fan of this particular chain. (Their processed meat and cheese aren't palatable.) But I was traveling with people who had fond, childhood memories of eating these "things" with beloved friends and sainted family. And they petulantly insisted we go.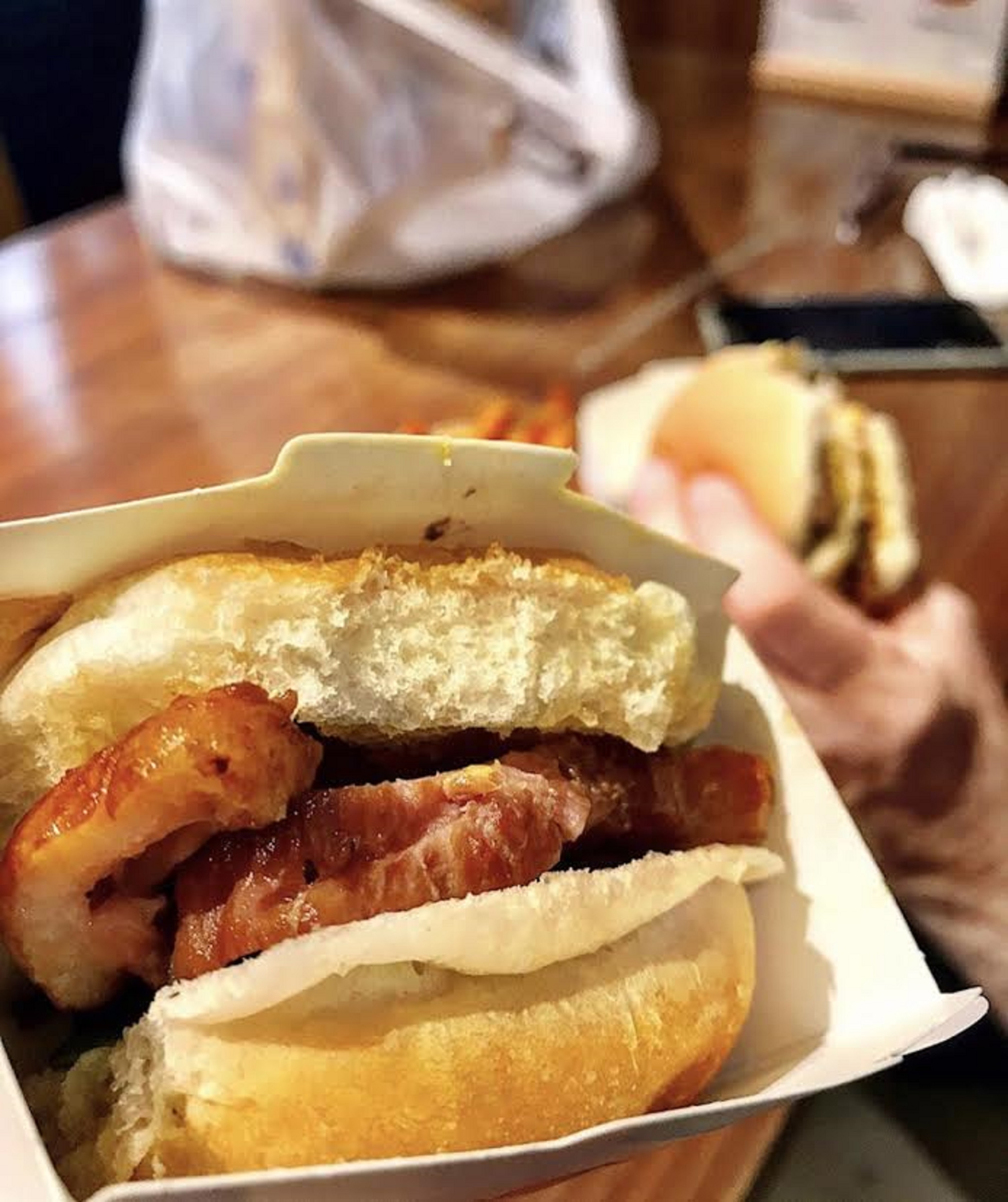 So there we were, in the heart of Shanghai, wandering the streets in search for a store, and found one at 221 Maoming Bei Lu, near Weihai Lu — 茂名北路221号, 近威海路 — supposedly the first White Castle to open in China.

I will say, that the place was immaculately clean, "modern," and inviting. But while it was a nice space, since I couldn't eat the furnishings, I was forced to nibble on the "Double Cheese Slider" (18.5 CNY or $2.60), the "Peking Duck Slider" (14 CNY or $1.97), and "Mapo Tofu Beef Slider" (13.5 CNY or $1.90).

While reasonably priced, they were all equally horrific, yet still managed to score a pretty generous "C," chiefly because my "friends" skewed the scores with their mawkish sentimentality. (These sliders really deserved an "F.")

In addition to being excessively salted, the "meat" was gritty and greasy, the tofu lacked any spicy punch (and was unpleasantly dense and bland), and the duck was exceedingly fatty. (Oy!)

Since my stomach was already queasy from all our travel, this "stuff" put me over the edge. [Thank goodness the bathrooms were also clean and readily accessible. (Further I sayeth naught.)
Follow Lucas on Instagram: @lucasaferrara