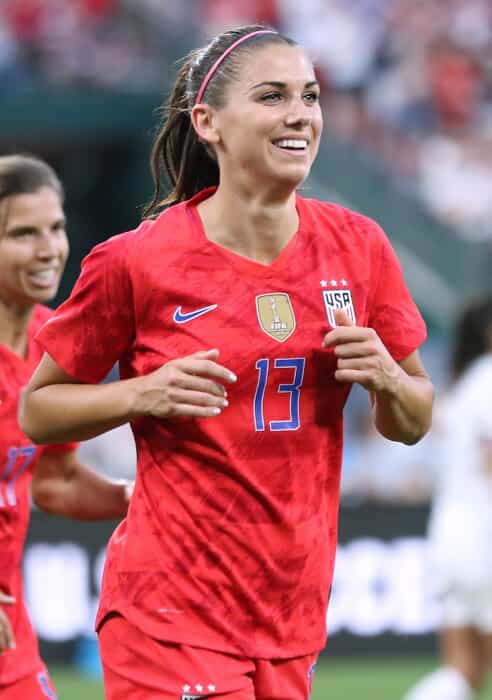 Last March, twenty-eight members of the world champion United States Women's Soccer Team filed a gender-discrimination lawsuit against the United States Soccer Federation (USSF). 
The suit reads: 
"Despite the fact that these female and male players are called upon to perform the same job responsibilities on their teams and participate in international competitions for their single common employer, the USSF, the female players have been consistently paid less money than their male counterparts. This is true even though their performance has been superior to that of the male players – which the female players, in contrast to male players, becoming world champions." 
The women filed their case just three months before they traveled to France to defend their World Cup championship.  And sure enough, after winning the tournament, Megan Rapinoe, and others, like Alex Morgan, rose even higher in celebrity status. 
The USSF is now fighting back, asserting that "four U.S. women's national team players were paid more than the highest-earning player on the U.S. men's team over a period of about six years," as the Wall Street Journal recently reported.  
But the women discounted that argument, as men have played significantly fewer games and failed to qualify for the 2018 World Cup. 
The Wall Street Journal reports that between March 30, 2014 and September 30, 2019, four female superstars – Carli Lloyd, Alex Morgan, Megan Rapinoe and Becky Sauerbrunn – each earned a total of $1.1 million--$1.2 million for their national-team play. The men, during that same time period, earned an average of $993,967.  
Although higher than the men, the women believe they would make north of $2 million if they were paid appropriately.  "This is the very definition of gender discrimination," said team spokeswomen Molly Levinson.  
But the USSF is standing firm, noting that "any pay differences between the men's and women's teams are due not to gender but to the team's separate (collective bargaining) agreements."  
"Collective bargaining agreements more often reflect gender disparity in income rather than explain it away," added Debra Cohen, co-chair of Newman Ferrara's Civil Rights Group.  "Sadly, we still have a long way to go," she concluded. 
# # #  
If you are a victim of gender discrimination, please do not hesitate to call one a member of our Civil Rights Group at 212-619-5400. 
# # # 
For the latest updates, follow Newman Ferrara on Twitter, Facebook, and LinkedIn.