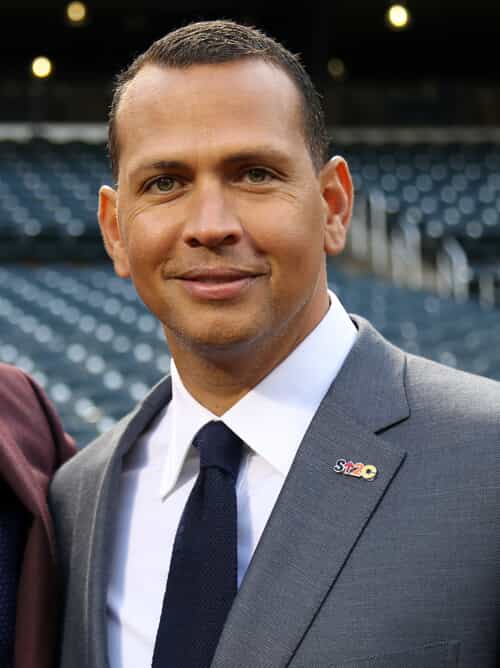 He is considered with one of the greatest baseball players of all-time.  
Unfortunately, Alex Rodriguez left the sport as "public enemy number one," because of his controversial use of performance enhancing drugs.  Since his retirement, his goal has been to rebrand himself, and to repair a badly tarnished reputation.  
While Rodriguez remained associated with baseball after his retirement -- taking on two separate broadcasting roles with FOX and ESPN -- his entrepreneurial side got the better of him, and he is now the CEO of his own company, A-Rod Corp.   
As The Real Deal recently reported, A-Rod has purchased over 15,000 apartments across the United States, "deploying hundreds of million dollars on real estate."  
Just like in baseball, Rodriguez knows that in order to succeed in real estate and in business, he needs to be 100% committed to his work.  "Alex wants to win, really crush, in his work as he did in the majors," noted real estate tycoon Barry Sternlicht. "[He] approaches business with the same dedication and passion he did with baseball." 
Rodriguez is reportedly now focusing on New York City, as he sees great value.  Adam Modlin, A-Rod's broker in New York City, advises that the former athlete has been "thinking about investing in New York City multifamily for years … he brings a secret sauce."  
The exclusive story in The Real Deal indicates that Rodriguez made his first real estate purchase in his early twenties. He reportedly acquired a property outside of Miami with a $48,000 down payment.  "The reason I liked the investment was because it was 10 minutes from Miami Beach and 10 minutes from Coral Gables and it was near the water," Rodriguez says. "I felt that if I bought some real estate that over time, if I signed a 15- to 20-year note, that by the time I was 30 or 40 I would have a handful of assets with very little debt. That was my answer to not going bankrupt, owning hard assets." 
A-Rod grew up learning about the real estate world the hard-way, as he lived with his single mother.  Renting, not buying, homes, he interacted with landlords and brokers.  
Rodriguez has yet to make his first New York City investment, but is supposedly "close to having a letter of intent for an asset right here in Manhattan." He even believes there is an upside in the areas near Yankee Stadium in the Bronx and Citi Field in Queens. 
"If he ventures into regulated housing, he should be extremely cautious," warned Jonathan H. Newman, senior partner of Newman Ferrara LLP.  "There's a reason these multi-unit residential properties have recently seen significant dips in value, and that's because the new rent laws have thrown some major pitfalls in ownerships' way."  He continued, "In this environment, it's best for A-Rod and other investors in local properties to ensure that appropriate due diligence is undertaken before acquiring any residential assets. Buyers need to know what they're getting into." 
To read the full exclusive in The Real Deal, click here.  
# # # 
Should you require assistance with a real-estate transaction, please feel free to call one of our attorneys at 212-619-5400. 
# # # 
For the latest updates, follow Newman Ferrara on Twitter, Facebook, and LinkedIn.