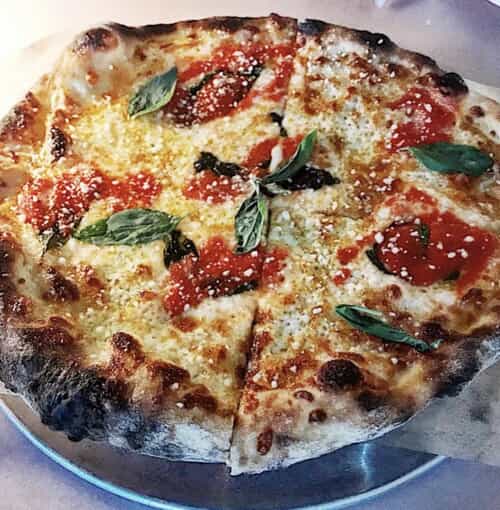 Over five months ago (May 15, 2019), the "TWA Hotel" opened over at JFK Airport in Jamaica, Queens.

This facility is centered around — and within — a refurbished TWA Flight Center; a now landmarked structure originally designed by noted architect Eero Saarinen. (It's an awesome building. Check it out next time you're in the area.)

Within that property you'll find a restaurant called the "Paris Café," headed by none other than the noted chef Jean-Georges Vongerichten. With restaurants around the world, we were looking forward to giving his latest place a try. But, alas, it was a major letdown.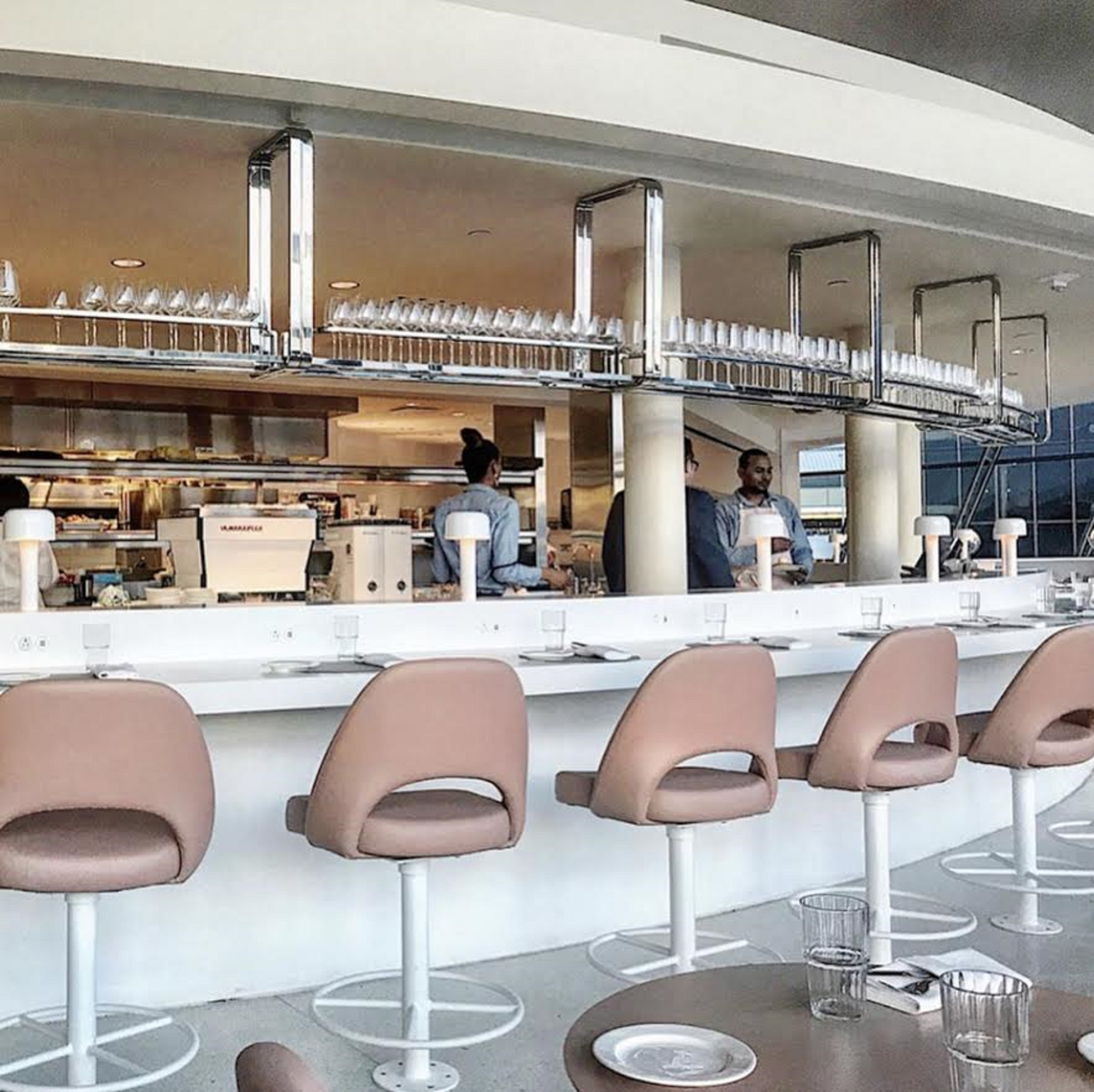 Because we like a good pizza, we thought we'd start with his "Tomato & Mozzarella Pizza" — basil and chili flakes ($15).

Now, if you're a fan of a New York-style pie, you know it's usually got some substance and can usually handle a wide array of toppings — from anchovies, veggies (like onions and mushrooms), to your choice of meat (like pepperoni and sausage). To our dismay, that's not what we got.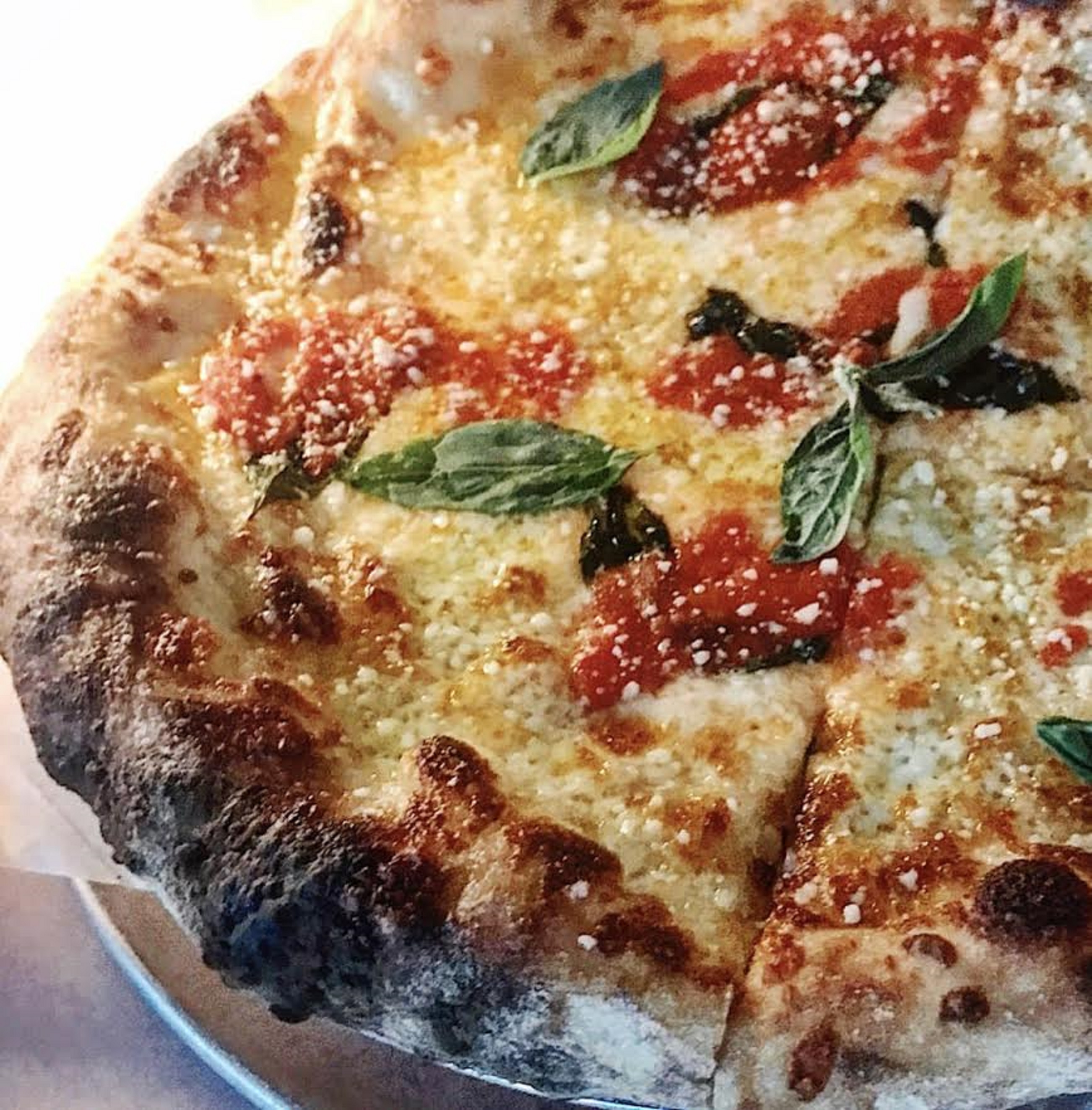 Thought by many to be the "original pizza," with roots dating back to 18th century Naples (Italy), a "Neapolitan Margherita Pizza" is a thin-crust pie that is typically made with tomatoes, sliced mozzarella, basil, and extra virgin olive oil.
While closer to a "Neapolitan," this small pie wasn't a true "Neapolitan," as it had an overly thin consistency that couldn't hold its flavorless toppings. And, to add insult to injury, it exuded a greasiness that several at the table found repugnant.

Because the crust was "limpy," almost "papery thin," and the ingredients imparted none of the sweetness or tanginess we were looking for, we rated this pitiful pie a near failing "C-."

(Best to take flight, rather than land here.)
# # #
Follow Lucas on Instagram: @lucasaferrara