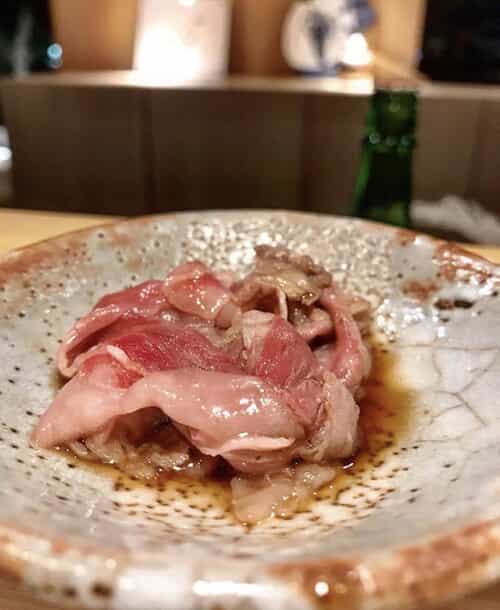 Next up on Chef Tanaka's multi-course "Kaiseki" menu (for the month of September 2019) was "White rice / pickles / soup / Iga beef."

Iga Beef — locally known as "Niku no Yokozuna" or "Champion of the Meat World" — is supposedly one of the highest quality cuts of meat you can get in Japan. In addition to its marbling, it's characterized by a buttery-like consistency and taste.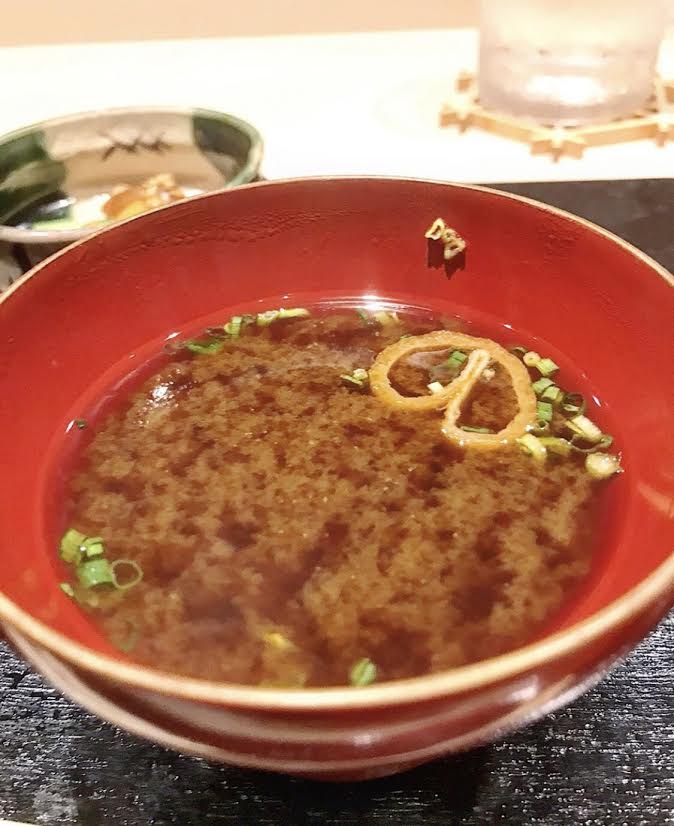 (Interestingly, the meat must come from a male cow raised in the city of Iga for a year or more in order to be considered authentic and to rightly bear the name.)

Tanaka's menu notes that his "meshi" course comes with rice and pickles and it further warns "that if you leave even a single grain of rice in your bowl, you will be punished by heaven."

Eternal damnation, or any punishment in the afterlife, was not a concern for us, as we devoured every morsel. While the meat was certainly a bit fatty, we thought the taste —when combined with the flavors and textures from the veggies, egg yolk, miso, and rice — was sublime, and rated this offering a (most generous) "A-."

You'll find "Ise Sueyoshi," a compact restaurant on the 3rd floor of a nondescript commercial building (at 4-2-15 Nishiazabu, Minato (Tokyo)). While dinner will run you about $150 (U.S.) per person — and the sake pairing is an additional $33 pp — the experience is truly worthwhile and commend it to you.
Follow Lucas on Instagram: @lucasaferrara