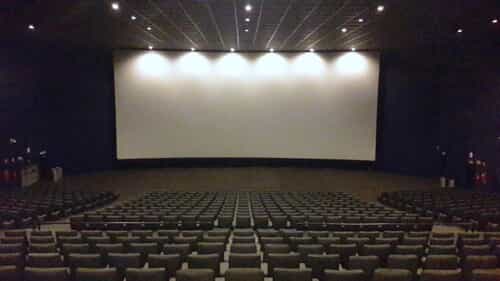 In September, we reported that the historic Paris Theater had closed its doors to the public when the theater was unable to renew its lease. The venue was best known for its presentation of arthouse films in a one-screen theater that stood alone in Manhattan. Unfortunately, the expansion of movie streaming services, along with real estate pricing and other economic variables, forced the Paris to shut its doors.
However, The Hollywood Reporter recently suggested that the theater may be on its way back and, ironically enough, it's Netflix who will be reviving the famed cinema.
Located in midtown Manhattan, across from The Plaza Hotel, the theatre is reopening to premiere the new Netflix film, "Marriage Story," directed by Noah Baumbach. Netflix has yet to indicate whether this would be a "one-off," or one of many screenings of their "Oscar hopefuls."
The theater -- which opened in 1948 and primarily featured French films -- was the oldest arthouse theater in the country, the New York Times reported. (It was also the last remaining single-screen theater in the City.)
Crain's New York reports that billionaire Sheldon Solow has an interest in the East 58th Street building which houses the structure and that the costs of the reopening have not publicly released or otherwise disclosed.
Netflix will screen other films at arthouse theaters throughout Manhattan and has booked Martin Scorsese's The Irishman for a one-month run at the Belasco Theater.
# # #
To view the full report, please click here.
# # # 
For the latest updates, follow Newman Ferrara on Twitter, Facebook, and LinkedIn.