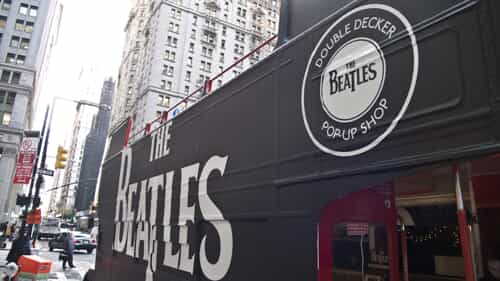 Last week, we wrote about the City's retail vacancy rate being the highest it has been in a decade -- increasing from 4% to 5.8% from 2007 to 2017.  
As online shopping continues to gain momentum, brick and mortar retailers are finding they need to adapt to the times.  By way of example, The Wall Street Journal recently reported that "pop-up" stores are becoming a popular option.  
Pop-ups, which were previously spotted over a holiday season, like Halloween or Christmas, "are increasingly serving as trial runs for retailers considering permanent locations," as Kate King of The Wall Street Journal noted. 
King explains how brands are now using pop-ups to test their product lines; to see if they'll shine in the physical retail realm.  And while landlords would prefer long-term leases, the vacancy epidemic is forcing owners to "experiment" with this short-time use of their buildings. 
Some temporary stores have converted to longer-stay tenancies. For example, AYR, a woman's apparel brand, opened a pop-up in 2016 with a three-month lease.  Because they found success at their location, they repeatedly re-upped their occupancy term until 2018, when a three-year deal was signed.  The tenant's two co-founders discovered that there were benefits to a physical space, as opposed to limiting the business to online sales, as they were able to interact with customers "in a way that wasn't possible through their website and Instagram page."  
"Our idea was to test before we invest and not pretend to know how people want to shop today," said Maggie Winter, chief executive and co-founder of AYR. "It gave us a much more complete data set than just, 'this was bought, and this was returned.'" 
After that trial run, AYR ended up expanding to other locations. Though they have opened stores in Los Angeles, Denver and the Hamptons, they hope to open three more small stores in Manhattan, all of which they'll start on a temporary, short-term basis.  
Some realtors are skeptical that landlords will continue to sign off on those kinds of arrangements --"Once the market reaches a new equilibrium, you'll see pop-ups become more challenging," said Gene Spiegelman, a vice chairman and principal of Ripco Real Estate Corp. 
"Until such time as the market turns back to physical retailing, this may be the only viable option for many owners," noted Robert C. Epstein, of Newman Ferrara LLP. "And for retailers, it's a great way to 'test the waters' while limiting downside risk," he added. 
# # #  
Should you require assistance with leasing a commercial or residential space, or other real-estate transaction, please feel free to speak with one of our attorneys at 212-619-5400.  
# # #  
For the latest updates, follow Newman Ferrara on Twitter, Facebook, and LinkedIn.