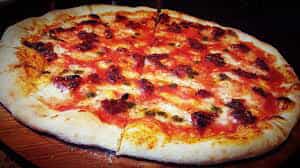 After Webster C. and his two partners leased a commercial space from Nicole V., Icdia Corp. was hired to convert the premises into a pizzeria. However, when that work went unpaid, Icdia filed a mechanic's lien on the property and sued Nicole to foreclose on that lien.
While the Westchester County Supreme Court found in the owner's favor and dismissed the case, the Appellate Division, Second Department, saw the case differently.
Since there were unresolved issues as to the timeliness of the mechanic's lien filing, and whether Nicole, or her agent, consented to the work, the AD2 thought that dismissal was premature and that the matter needed to proceed to trial.
Would you have sliced that any differently?
To view a copy of the Appellate Division's decision, please use this link: Icdia Corp. v. V.