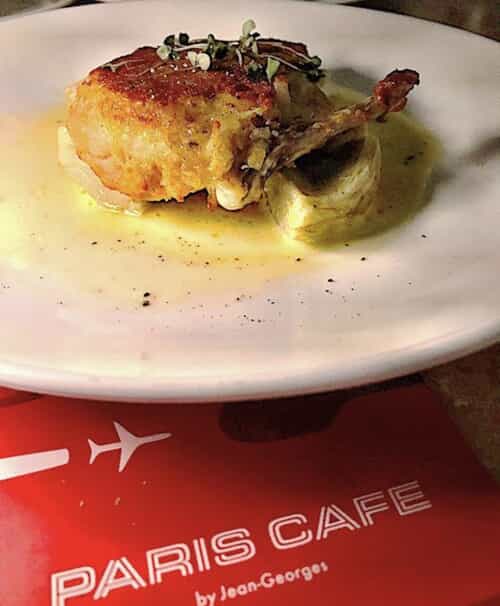 There we were, in Jamaica, Queens, at the "TWA Hotel," a facility centered around a refurbished TWA Flight Center — a landmarked structure originally designed by noted architect, Eero Saarinen.

The hotel's main eatery is called "Paris Cafe," a relatively formal dining area headed by the noted French-American chef, Jean-Georges Vongerichten.

Anticipation was high, because many in my group are lovers of architecture, and we had braved over an hour of traffic just to get to this destination (and to have our dinner there). But as the evening progressed, our meal was proving to be disastrous.

Next up, for example, was the "Parmesan Crusted Organic Chicken Breast" — artichokes and lemon-basil butter ($30).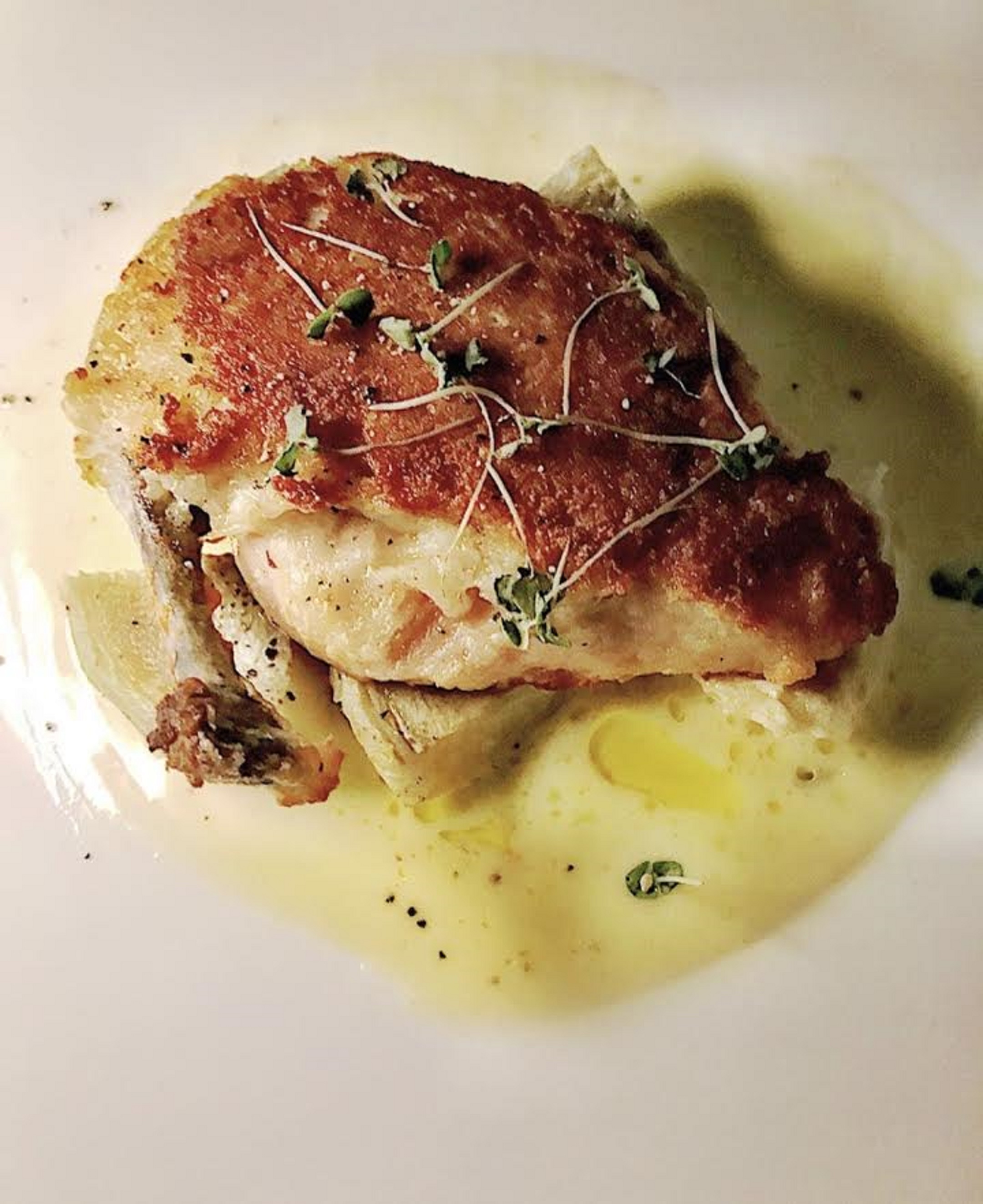 Now if you believe what you read, this is an "easy" dish to make. You typically see it made with a chicken cutlet that's breaded in parmesan cheese and crispy bread crumbs, and pan fried until crispy and golden brown.

But, weirdly, this dish was light on the cheese, bread crumbs and ... taste. This breast had been cooked bone dry. While the artichokes and lemon-basil butter weren't bad, they weren't enough to help this dish score higher than a near-failing "C-."

[Even if the "organic" chicken had been better prepared, $30 for the itzy bit of meat that we received also didn't sit well with those at the table. Terrible preparation; awful value.]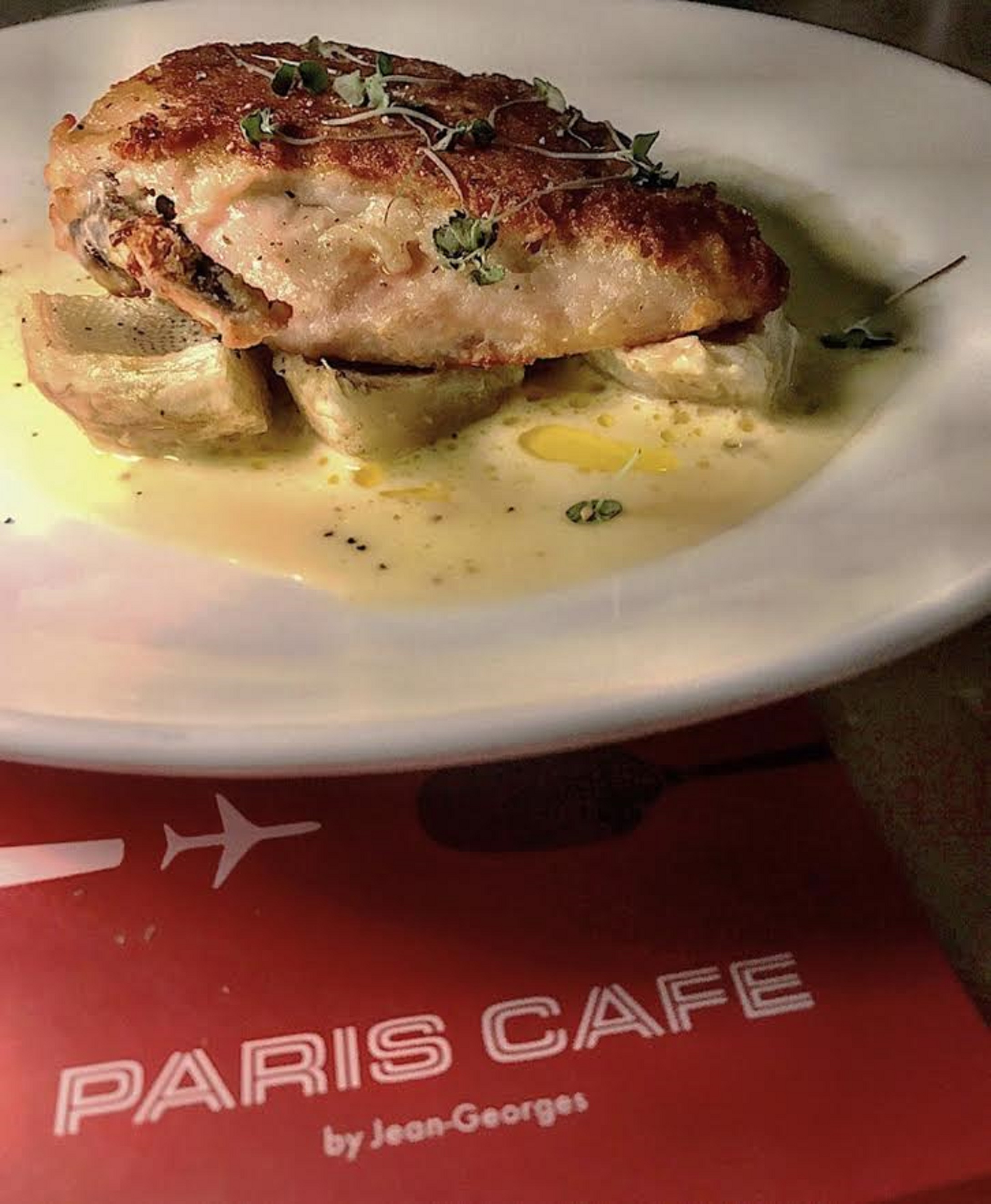 Mayday!
# # #
Follow Lucas on Instagram: @lucasaferrara