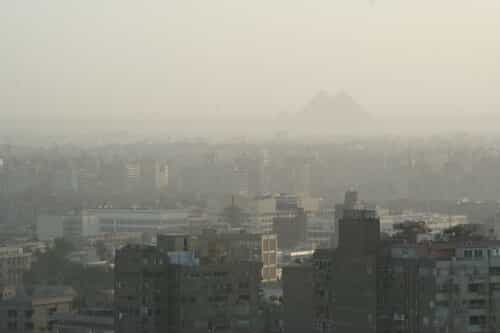 Last April, the New York City Council passed new laws -- a package of ten bills -- which require building owners to drastically reduce their structures' energy consumption and greenhouse gas emissions. 
This new legislation requires "substantial reductions of fossil-fuel consumption in buildings 25,000 square feet or higher," Crain's New York reports. And, the real estate industry is not pleased. 
John Mandyck, the chief executive officer of the Urban Green Council, claims that "this will be the largest disruption in the history of New York City real estate."  Another man who is disturbed by the bills is John Gilbert, the chief operating officer of the Rudin real-estate empire.  Before the laws were enacted, Rudin was able to reduce energy consumption at its properties by more than 40%.  Gilbert is also the "driving force" behind Nantum technology, a major player in reducing greenhouse gasses.  
The problem for Gilbert is that these new bills also require his company to bypass Nantum and to purchase renewable energy technology produced by the City.  
Crain's reports that many other building owners are "fuming" over the changes, because the new laws are "unfair," "too costly,' and "impossible."  People like Gilbert also resent that the new laws didn't provide credits or compensation to owners who had already succeeded in reducing their buildings' energy usage and emissions. 
With a new study showing that it will cost building owners some $20 billion to comply with these new rules -- (that's on top of the tens of billions of dollars needed to upgrade the electric grid) -- guess who'll likely foot the bill for a large chunk of these charges?  Why tenants, of course.  They'll most likely be hit with a huge part of these costs by way of increased rents and operating expenses … that's if they don't flee the City, altogether. 
Although the City Council might have been well-intentioned, the logistics of implementing this plan strike most as exceedingly complex and costly.   But a Brooklyn councilman, who co-sponsored the bill, noted that "not dealing with climate change would be costlier."  
# # # 
For the latest updates, follow Newman Ferrara on Twitter, Facebook, and LinkedIn.