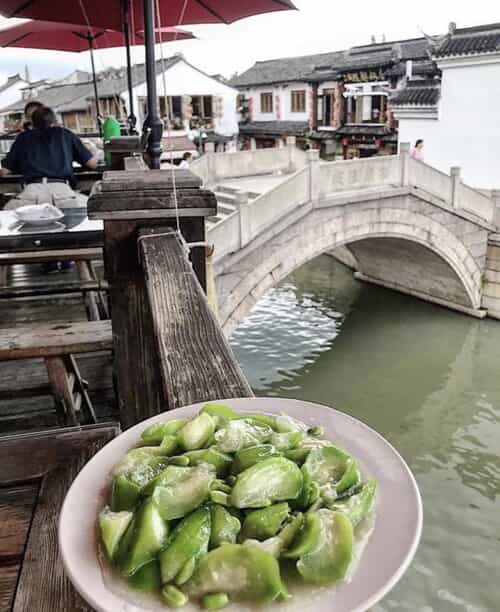 Meanwhile, back in China .... should you find yourself in Shanghai, you must make the 50 km trek (about an hour or so, by car) to visit Zhujiajiao Ancient Water Town, the "Venice of Shanghai."

As beautiful as it was, walking the stone streets and bridges (in the humidity) tired us out, and when it came time for some lunch, we settled on 知青 — Zhi Qing Restaurant — because of its direct views of the waterway traffic.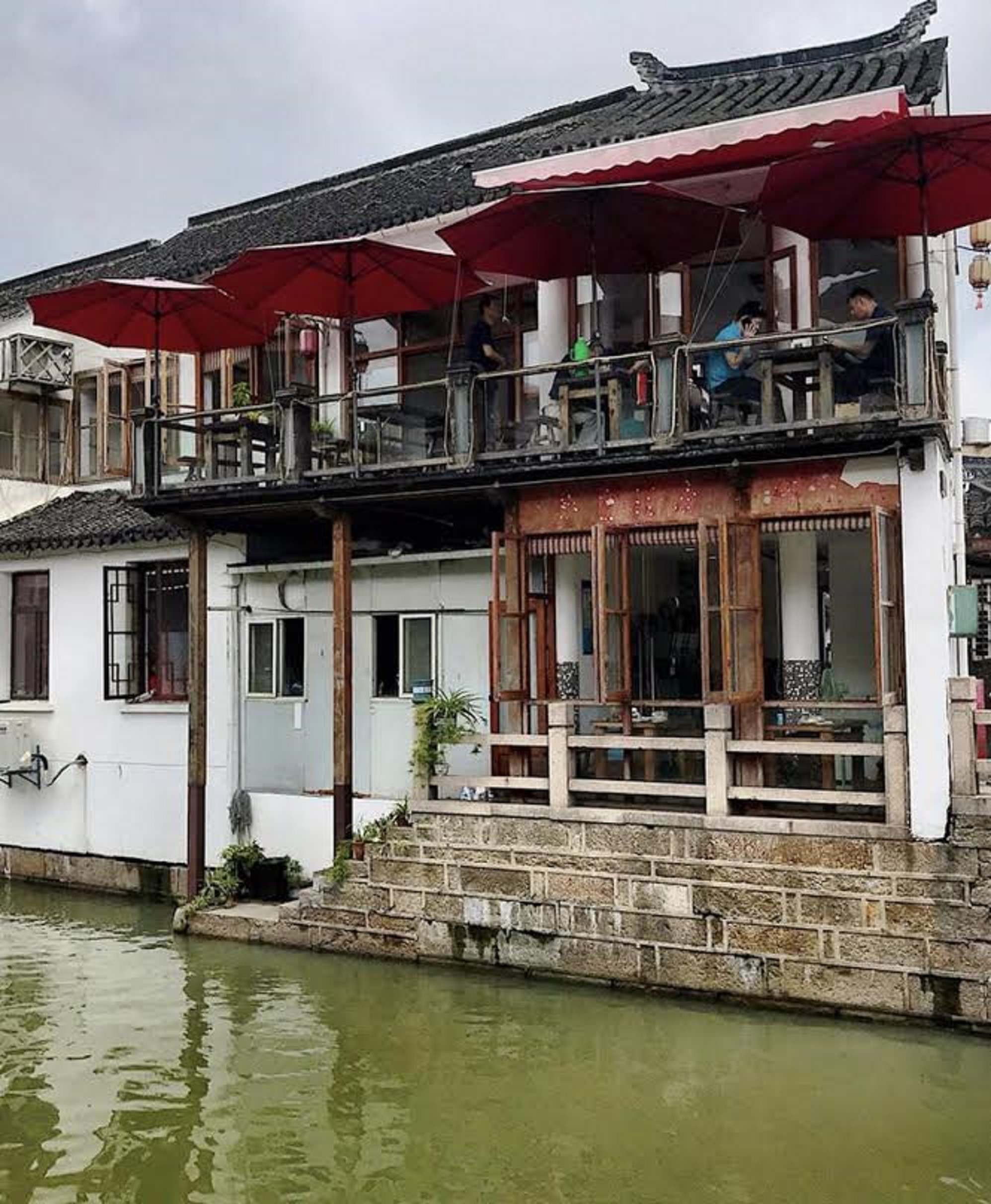 Next up was some "Luffa Maodou" (28 RMB or $3.93 US). ▫️ "Luffa" ("loofa(h)") is a vine plant also known as a "ridge gourd," or "Chinese okra." When cooked, this elongated squash — which looks just like a giant cucumber — gives off a silky delicate, slightly sweet, flavor.

"Maodou," a green soy bean, which is also known as a "hairy bean," or "edamame," is packed with proteins, carbs and fats together with an array of minerals — including calcium, potassium, iron, zinc and magnesium, manganese and copper. And in addition to its apparent health benefits, it offers a slightly sweet, pea-like flavor to any dish to which it is added.

While it could have used some spice to kick up the "heat" just a bit, because we enjoyed the dish's overall freshness and "delicateness," it rated it an extremely venerable "B."
# # #
Follow Lucas on Instagram: @lucasaferrara