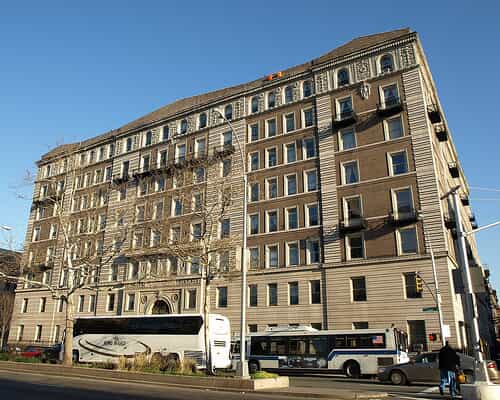 Last Tuesday, a panel of Appellate Division judges granted the tenants of 16-26 East 105th Street the right to proceed with a class-action lawsuit against their landlord – the Scharfman Organization. In that litigation, over 100 current and former tenants are claiming that ownership failed to comply with the governing rent laws and illegally bumped up the rents. 
In an interview with a reporter from Patch.com, Lucas Ferrara, senior partner of Newman Ferrara, noted that this landlord had gone out of its way, with all its procedural and technical maneuvers in the case, to "skirt dealing with the merits .... But eventually they're going to pay the piper." 
Scharfman is already a defendant in nine other lawsuits wherein they have been accused of abusing the City's J-51 tax abatement program.    
While in 2016 the apartments at 16-26 East 105th Street were supposedly returned to stabilized status, given the wrongful treatment had had occurred for years prior, the tenants are now seeking recalculation of their rents and the refund of all overcharges.    
In February of this year, a New York County Supreme Court judge denied these tenants class-action status because he relied on the landlord's argument that the formula used to calculate rent overcharges is a "penalty," which cannot be asserted or recovered within that kind of litigation. However, the Appellate Division, First Department, rejected the landlord's argument in its entirety and reversed the lower court judge. 
"They didn't buy the landlord's hogwash," noted Ferrara. 
# # # 
If you suspect your landlord has engaged in some violation of the rent laws, do not hesitate to reach out to one of our attorneys at 212-619-5400. 
# # # 
For the latest updates, follow Newman Ferrara on Twitter, Facebook, and LinkedIn.