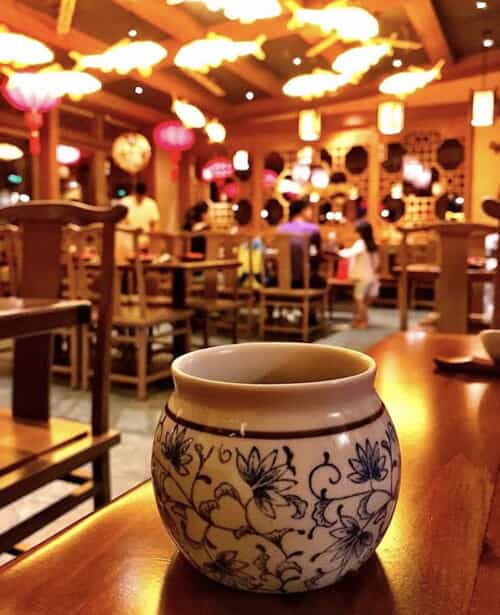 "Duck Soup" is widely considered to be an American movie classic that offers a satiric look at the nature of politics and war.

Released on November 17, 1933, the film is full of big musical production numbers, slapstick, sight gags, deadpan one-liners, and puns. (Many view it as 68 minutes of pure hilarity.)

The premise: The country of Freedonia is bankrupt, and a rich widow agrees to bail out the homeland only on condition that "Rufus T. Firefly" (played by Groucho Marx) is made president. Sensing weakness, the neighboring country of Sylvania sends in two spies, "Chicolini" and "Pinky" (played by Chico and Harpo Marx), to wreak havoc. And, of course, all-out mayhem ensues.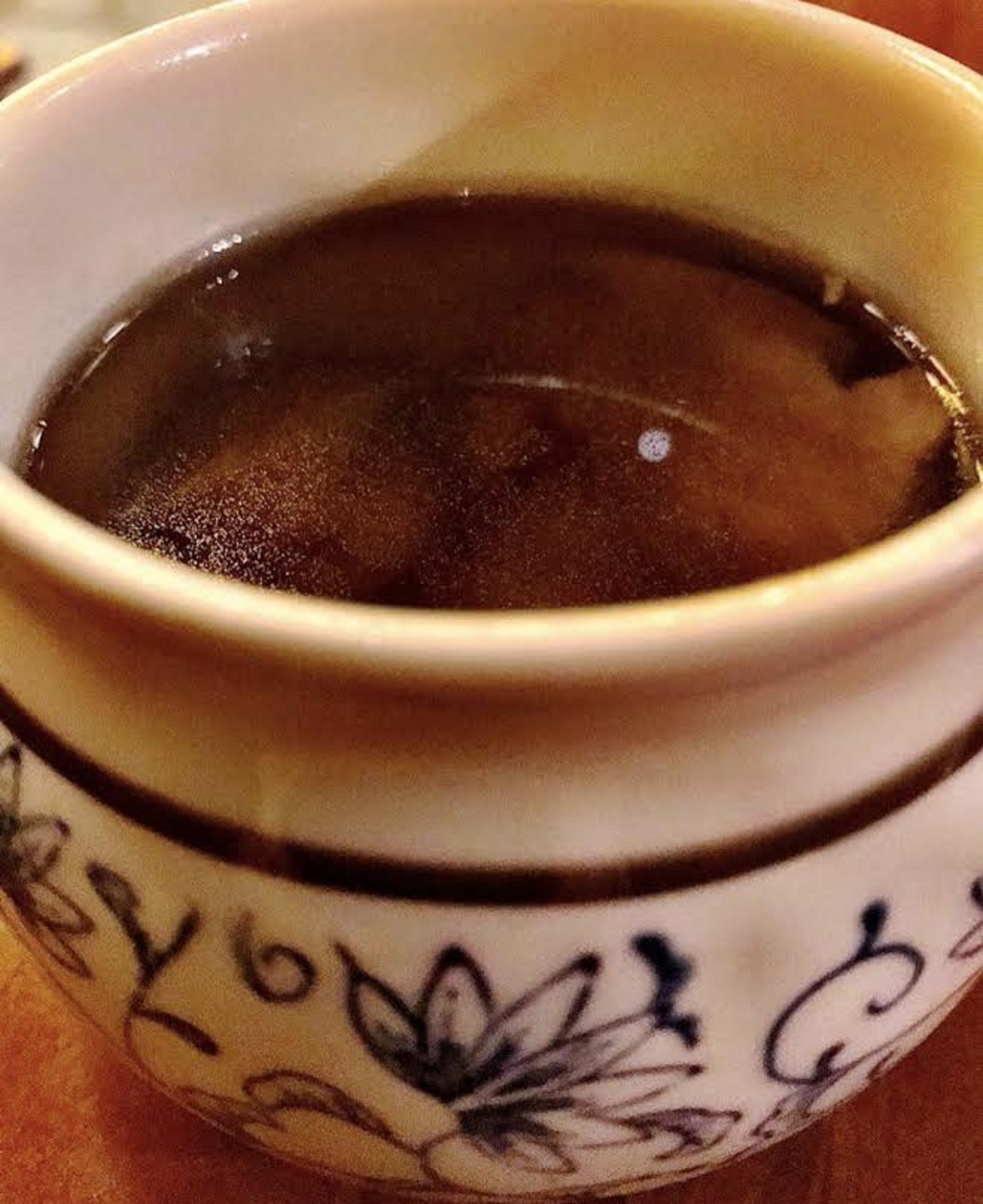 Some of the best lines from that film came to mind as we were dining at "Wandering Moon Restaurant," which is located on the grounds of the Magic Kingdom at Shanghai Disney Resort (China).

For about $46 (328 CNY), three of us got an entree, a bowl of rice, and a small soup — a "Duck Soup," of course.

The irony of serving duck meat at a Disney park, when Donald and Daisy are prominently featured characters, didn't escape any of us. But to top our dinner off with a soup made from that same waterfowl, was really pushing it, in our view.

While the broth had a deep, bold flavor, because it was over salted, and the slices of meat that were buried in the mixture were unforgivably dry, tough and flavorless, this part of the meal earned the lowest score of the evening: a near-failing "C-."

To the chef at "Wandering Moon," or whoever concocted this shameful mess, "I got a good mind to join a club and beat you over the head with it." (Groucho Marx)
# # #
Follow Lucas on Instagram: @lucasaferrara