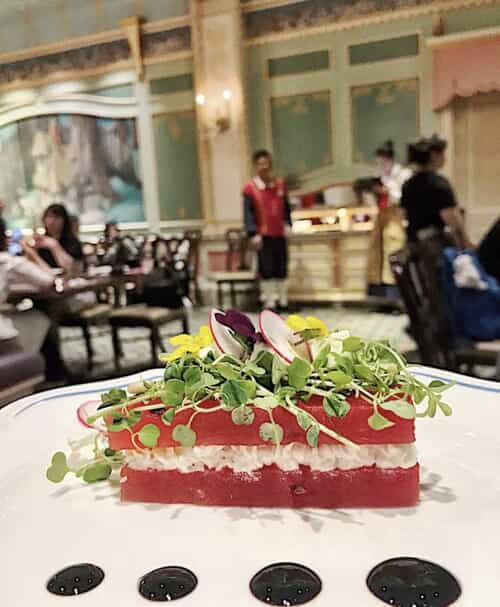 We were commanded to have dinner at the "Royal Banquet Hall," situated within the Enchanted Storybook Castle at Shanghai Disneyland Park (China).

For 388 CNY, or about $55 (U.S.) per person, you can visit with some of your favorite Disney characters and enjoy a three course meal "fit for princes and princesses."

For our appetizer, our waiter urged us to try the "Watermelon and Feta Cheese Salad," (which was more of a "sandwich" than a salad), and came at an extra 20 RMB ($3) cost.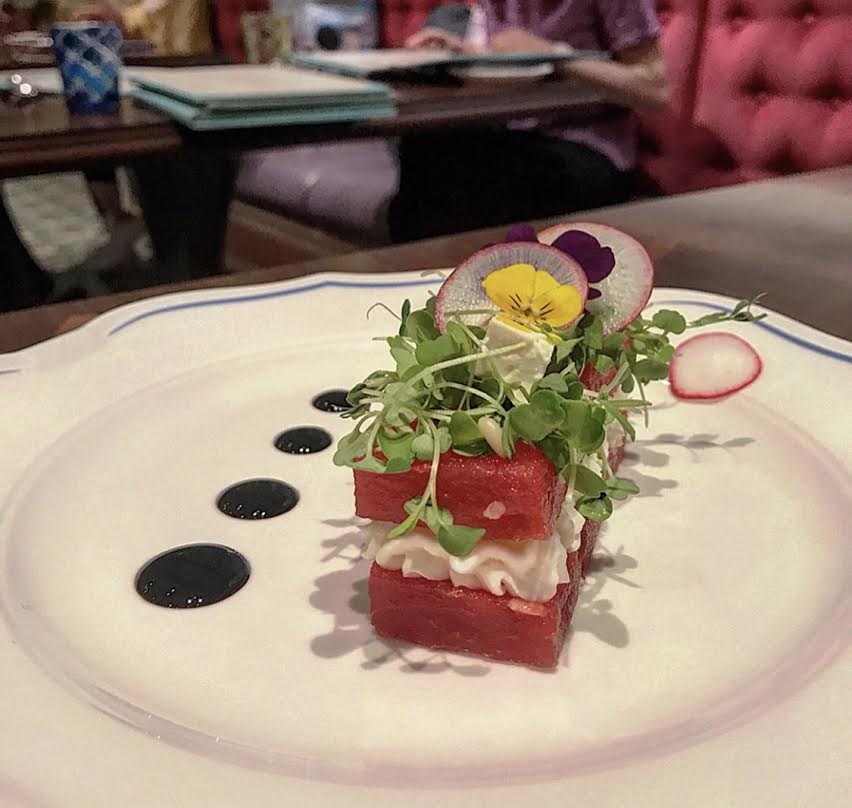 While this particular cheese usually pairs well with a watermelon's sweetness, because the fruit hadn't fully ripened, the rectangular pieces we received were unpleasantly crunchy and devoid of taste. And being that the reconstituted, whipped feta was more akin to a cream cheese — and lacked a salty, tangy punch — this "salad" left us little choice but to score it a most unregal "F."

Quite frankly, this was swill even His Royal Highness Porky Pig would refuse to devour.
# # #
Follow Lucas on Instagram: @lucasaferrara