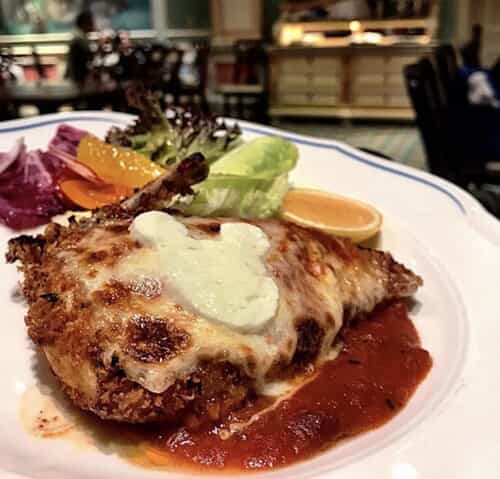 For over 150 years, people have enjoyed the Lewis Carroll classic, "Alice in Wonderland" — which has not only been published in some 65 languages (including Latin), but has inspired a number of feature films and theatrical presentations. It's an enchanting story of a young person meandering about a fantasy world filled with unusual creatures.

One of those featured characters, the "Queen of Hearts," came to mind as we were suffering through our meal at the "Royal Banquet Hall," in the Enchanted Storybook Castle at Shanghai Disneyland Park (China).

For 388 CNY, or about $55 (U.S.) per person, you can visit with some of your favorite Disney characters and can purportedly enjoy a three course meal "fit for princes and princesses."

But, alas, that is plainly false advertising. For just when we thought it couldn't get any worse, along came our first entree, a "Chicken Parmigiana," which exhibited a most unappealing, greasy sheen.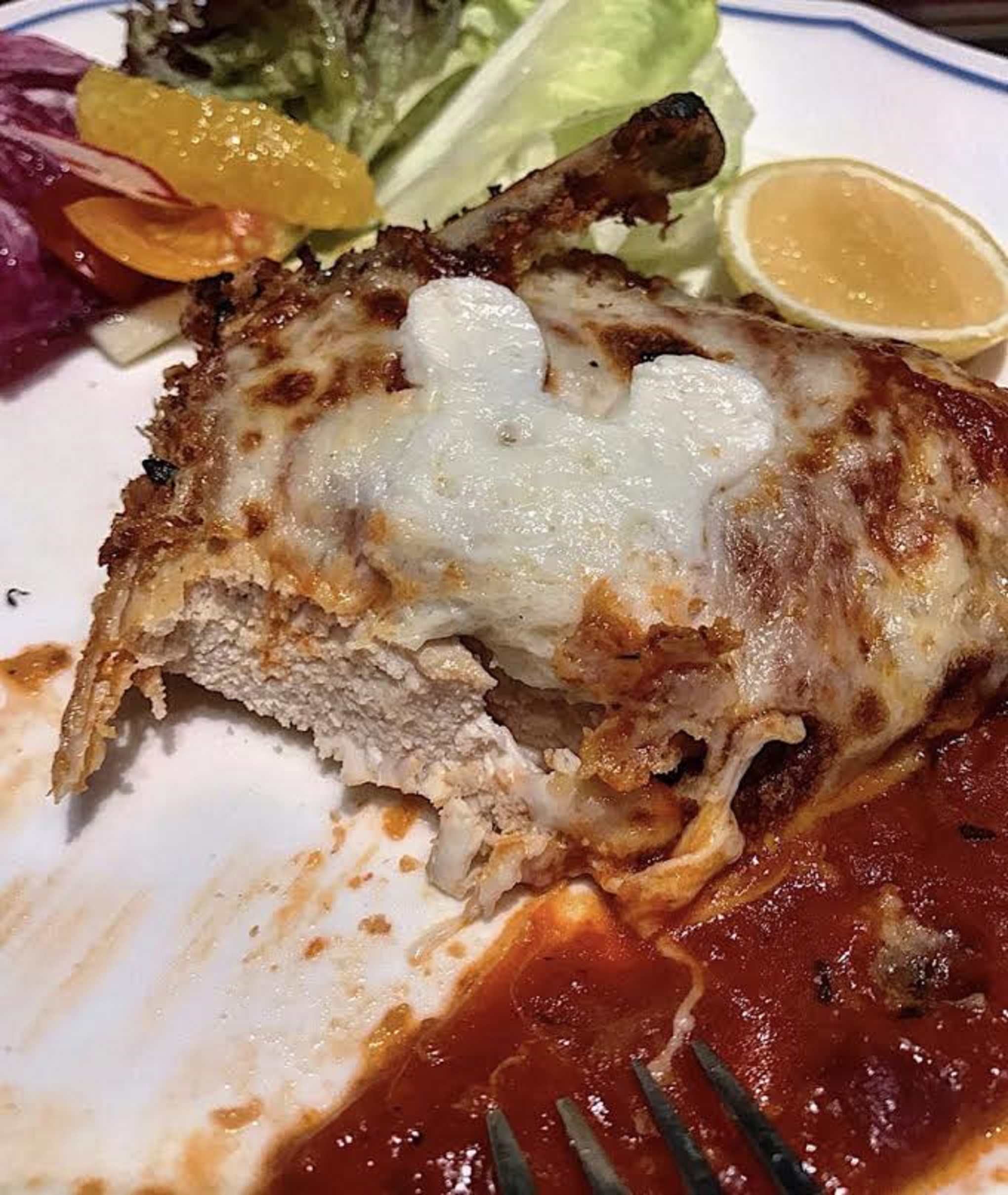 You'd think it'd be difficult to mess up a fried chicken smothered with tomato sauce, melted mozzarella and parmesan cheese. But the breading lacked a crunchy texture. (It clearly wasn't freshly made.) The cheese was rubbery, the chicken dry, and the tomato sauce exuded an acidic taste.

Because it was nothing more than poorly prepared cafeteria food, the Queen would likely have directed that the preparers of this dish be immediately imprisoned (and severely punished) for whipping up this disastrous "F" scoring muck.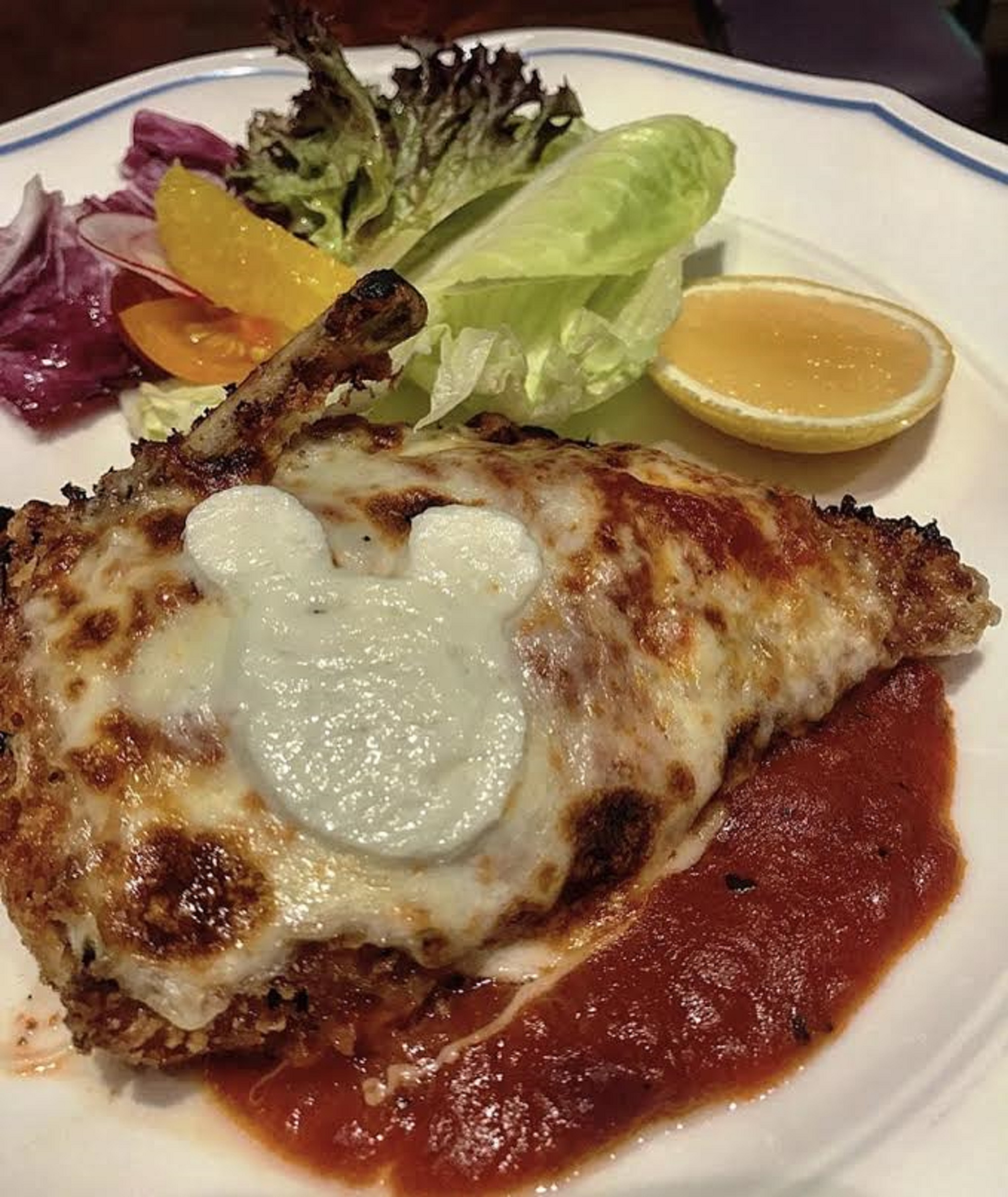 [Yes, I would have inserted her majesty's famous line here, but given political correctness, and other sensitivities, I understand IG currently bans all beheading references.]
# # #
Follow Lucas on Instagram: @lucasaferrara