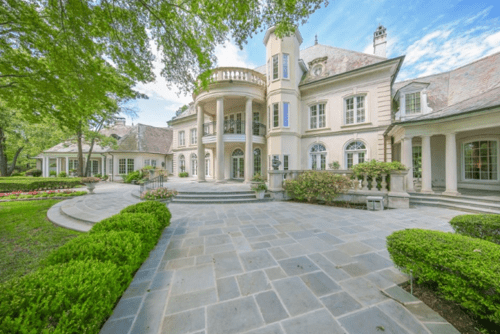 While it's publicly known as "Cluckingham Palace," Bo Pilgrim and his wife called their palatial estate the "Chateau de Pilgrim."
The late Lonnie Alfred "Bo" Pilgrim, co-founder of "Pilgrim's Pride" -- once the largest chicken distributor in the country --  was the creator of this incredible property located in the town of Pittsburg, in East Texas.
Now, some two years after Pilgrim's death, the family has decided to put the home up for auction, which begins October 15, 2019, with a $2.99 million reserve.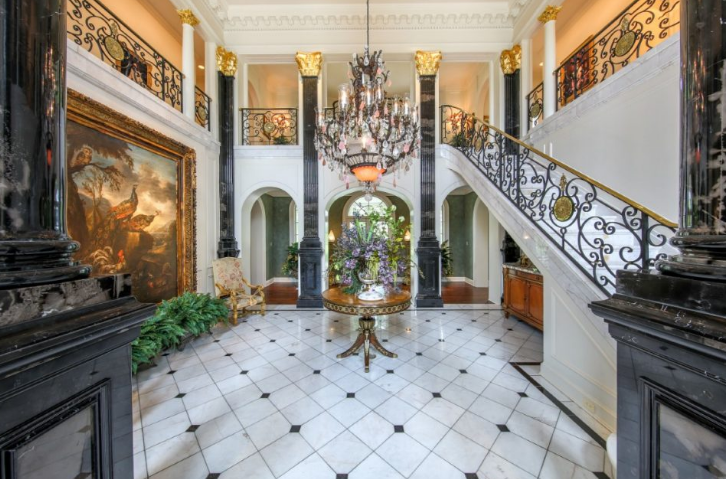 The 43-acre French Renaissance estate, built in 1992, offers 18,000 square feet of living space.
According to Top Ten Real Estate, "everything about the house speaks of the Pilgrim's love of formal entertaining, from the drive and the clipped boxwood mazes and understated rows of pink flowers at the entry to the grand-marble, wrought-iron and gold-leaf foyer."
The six-bedroom mansion also features an indoor swimming pool and spa, as well as a bar at one end of the home with perimeter seating and multiple French doors opening to the terraces and lawn.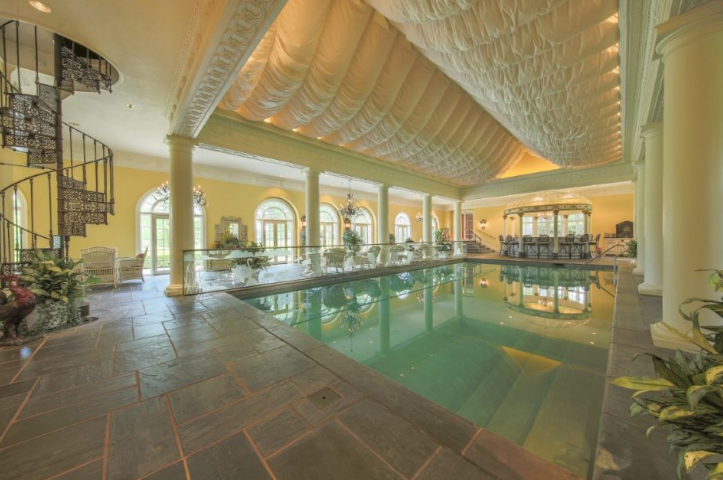 Obviously, Pilgrim was able to create this dream home because of his success as an entreprenuer.  After selling his poultry business to a Brazilian Beef company, "JBS," Pilgrim purportedly had a net worth of approximately $1 billion.  And even though the company relocated its offices to Colorado, Pilgrim remained a local and continued his work as a philanthropist and community activist.
To learn more about "The Mansion That Chicken Built," please check out the Concierge Auctions' webpage.
# # #
Should you require assistance with a real-estate transaction, please feel free to call one of our attorneys at 212-619-5400.
# # #
For the latest updates, follow Newman Ferrara on Twitter, Facebook, and LinkedIn.