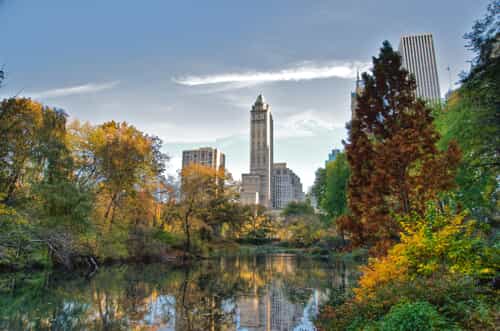 New York City's Public Design Commission recently voted to allow the installation of statues in Central Park, honoring Susan B. Anthony, Elizabeth Cady Stanton, and Sojourner Truth -- "pioneers" in the fight for women's equality.
Oddly enough, this honor is pretty historic, as aside from such fictional characters as "Alice in Wonderland," and "Mother Goose," these are the first "real" women to be recognized in bronze. Interestingly, you'll currently find some 23 statues in the 1.3 square mile park depicting men, such as Christopher Columbus, Alexander Hamilton, and William Shakespeare.
Given their respective roles as suffragettes, the unveiling is fittingly timed for August 2020 -- to mark the 100th anniversary of women having the right to vote.
"My hope is that all people, but especially young people, will be inspired by this image of women of different races, different religious backgrounds and different economic status working together to change the world," said the statue's artist, Meredith Bergmann.
Tellingly, the original design did not include African American, Sojourner Truth; an omission why led critics to question her exclusion.
Truth, who escaped slavery with her infant daughter in 1827, was subsequently added to the design, and is shown alongside Anthony and Stanton at a table.
Crain's New York reports that "$1.5 million was privately raised to create and maintain the new monument and for an associated educational program."
"This statue conveys the power of women working together to bring about revolutionary change in our society," said Pam Elam, the President of the Monumental Women's Statue Fund.
Debra Cohen, co-Chair of Newman Ferrara's Civil Rights Group, noted, "This is a well-deserved, but long overdue, step forward in reflecting -- in such an important public space -- the diverse forms that 'greatness' takes."
# # #
To view the full story, as featured in Crain's New York, click here.