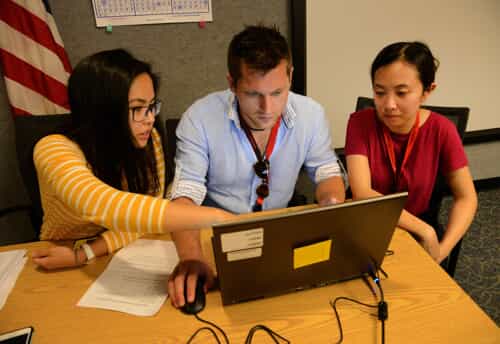 People with disabilities frequently face a number of obstacles.  Chief among them, is finding gainful employment.  To address that problem, New York City has initiated a program which helps these people find internship opportunities. 
The Department of Social Services (DSS), and not-for-profit AHRC, teamed up to create "Partnership for Inclusive Internships" (or PII).  Targeted for people with both physical and mental disabilities, the initiative was supported by a grant from the Taft Foundation.  
"Only 20.7 percent of Americans over 16 with a disability were employed as of April 2019," says Marco Damiani, the CEO of AHRC NYC. "And this is 29 years after the signing of the ADA. We can do better." 
Given assignments involving HR, data entry, IT, accounting and social services, these roles are intended to lead to full-time positions, which is often difficult for those with disabilities to attain, particularly in the absence of any employment experience.  
One person who achieved success with PII is Rodelie Damille. Originally a summer intern, Rodelie was placed with DSS's Educational Services Unit, where she developed office skills -- such as scanning, indexing and updating the unit's data base.  Her dedication and hard work eventually earned her a full-time slot. 
Marco Damiani doesn't want the public to view these opportunities as "pity hires," because he believes these applicants bring great value to the companies they join. "Hiring people with disabilities is not just the right thing to do; it's the smart thing to do," Damiani continued. "The Program for Inclusive Internships will pave the way for capable interns to become valued employees." 
# # # 
To view the original story, please use this link: https://www.amny.com/college/new-city-internships-give-opportunities-to-people-with-disabilities/ 
# # # 
If you are the victim of discrimination of any kind, do not hesitate to reach out to a member of our Class Action Group by calling 212-619-5400.
# # # 
For the latest updates, follow Newman Ferrara on Twitter, Facebook, and LinkedIn.