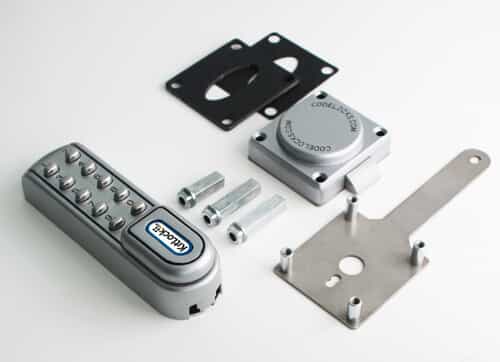 Standard metallic keys are quickly becoming obsolete in luxury apartment buildings throughout New York City, and beyond, as building owners are going with electronic "smart-key" entry systems.  As Crain's New York reports, "one in every ten new U.S. apartment units under construction" are reliant on a keyless system.  Residents now enter their homes by way of their smartphones, key cards or punch codes.  
Unfortunately, like everything else that is associated with the use of technology and the Internet, these keyless innovations inevitably involve access to personal information and data, which is why new legislation was introduced that would prevent landlords from "improperly using personal data collected by smart entry systems to harass or evict tenants, or to monitor their comings and goings." 
With the old system, landlords had access to the units using a duplicate-key copy but knew little else--unless the premises were monitored by surveillance systems or records were kept by building personnel.  New York City Councilman Mark Levine, who introduced the bill, understands that even though the landlord may no longer have a physical key, they will have potentially unfettered access to your information -- dates and times of your entries and exits, for example. 
"Most renters in the city are probably unaware that every time they use a keyless access system in their building or in their apartment that information is electronically logged and can be seen by their landlord," Levine said to Crain's New York. "Every tenant has the right to know what data is being collected by their landlord and should feel secure that the data cannot be used against them." 
Jarred I. Kassenoff, a partner at Newman Ferrara LLP responded, "While tenants have an absolute right to live free of harassment, and some restrictions are clearly necessary, a total preclusion of the use of this information would work to protect those who are violating the rent laws.  Stabilized tenants, for example, are required, as a 'quid pro quo' to regulatory protection, to 'primarily occupy' their homes."  Kassenoff continued, "Allowing apartments to be used as a pied-a-terre or to be left vacant -- because the tenant really lives elsewhere – neither serves a legitimate public purpose nor furthers the goal of preserving the affordable housing stock for those tenants who really need and deserve it." 
# # #  
To read Crain's New York's full story, click here. 
# # #
For the latest updates, follow Newman Ferrara on Twitter, Facebook, and LinkedIn.