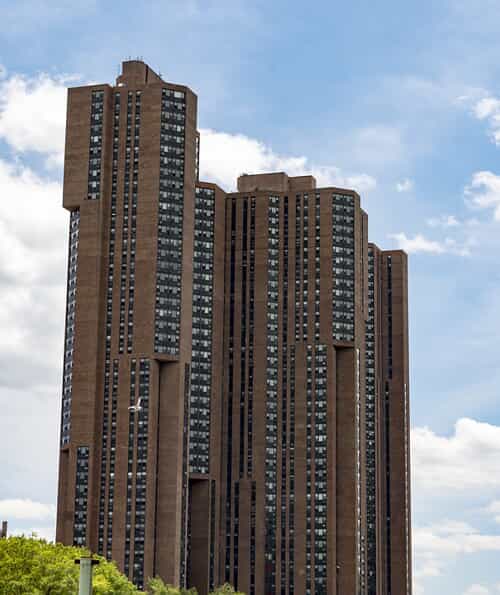 Many New York landlords went apoplectic over the last round of rent laws that were passed back in June. Now, there's talk of a new bill that will likely put them over the edge, and that could accelerate the deterioration of the state's residential real-estate market.
The Democratic Socialists of America, a political activist group, is pushing for the "Good Cause Eviction" law -- which will "prohibit the eviction of residential tenants or the non-renewal of residential leases without good cause." It has 25 sponsors in the state Senate and is "virtually sure to pass," as a New York Post opinion piece recently guides.
The bill would expand protection to almost every apartment in New York. "The only exceptions would be two- and three-family homes where the owner lives in the building," advises Jay Martin, the opinion piece's author, who also happens to be the executive director of the Community Housing Improvement Program. Under that law, owners would only be able to raise rents by 1.5 times the Consumer Price Index.
Martin believes the impact of such legislation will be far-reaching. Landlords "are going to flee New York in droves if this passes." Their ability to "profit" from their investments will be exceedingly difficult, particularly when faced with very real challenges like escalating fuel and energy costs, taxes, wage inflation, together with other skyrocketing costs.
While certainly great for tenants, residential landlords will need to reexamine their business plans and portfolios. Martin believes that New York City will suffer the greatest impact if this rent-increase limitation is enacted. Effectively, all the City's rental units would be regulated, and there would be "no reason to pour money into existing buildings or new development projects."
"The key to making the city affordable is to make it easier and less expensive to build more housing," Martin writes. "The bill would have the opposite effect."
"Anything that impacts the free-market system, in a draconian way, is fundamentally un-American," noted Jonathan H. Newman, managing partner of Newman Ferrara LLP. "Given the continuing affordable-housing crisis, some rent protections are certainly needed, but a 'universal' concept is most certainly a flawed one," he continued. "Why would someone who is wealthy, and who could afford to pay many thousands of dollars per month for a luxury apartment, be given this kind of protection? That should strike most as nonsensical."
# # #
To read Martin's full opinion piece, please click on the following link: https://nypost.com/2019/11/22/beware-the-universal-rent-control-drive-to-destroy-new-yorks-housing-markets/
# # #
To read the full bill, click here.