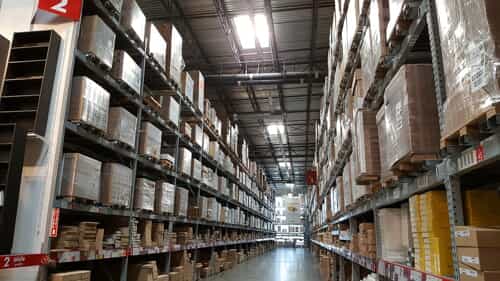 Given the explosive growth of e-commerce, a physical retail presence in neighborhoods across the country may no longer be necessary.  But all those items being bought and sold up in the Cloud, still need to be stored somewhere down here, on Earth. And companies are increasingly relying on local warehouses to store and distribute that merchandise. 
It should have come as no surprise then, when The Wall Street Journal recently reported that "New York City's hottest property type" is now the warehouse.  Its "pace of growth in sales of these e-commerce distribution centers exceeds those of office and apartment buildings this year," advises the Journal.  
Sales of these facilities have increased to almost $1.7 billion during the first 9-month period of 2019 -- more than double from the same timeframe in 2016.  
The WSJ further notes how, a decade ago, valuations for warehouse properties were based on their potential to be redeveloped to other uses. But the tides have now turned, and the value of these spaces -- for storage and warehousing purposes -- has grown dramatically. 
 "In the third quarter, the median price for warehouse sales was $414 a square foot, up from $281 a square foot in the same quarter in 2016," reads the Wall Street Journal. (Those numbers were recorded in Brooklyn's Flatbush and Bedford-Stuyvesant neighborhoods.) 
# # # 
To read the full report in the Wall Street Journal, please click here (subscription may be reqired). 
# # # 
Should you require assistance with a real-estate transaction, of any kind, please do not hesitate to reach out to one of our real-estate attorneys at 212-619-5400.