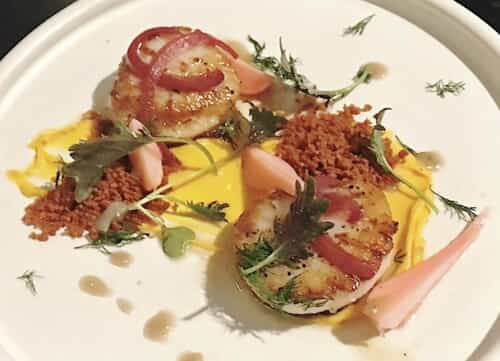 More often than not, when you order scallops, they'll often come to the table with a dry, chewy texture — usually because they've been overcooked to the point where all the moisture has been sucked out of them.

But that wasn't a problem at "Willow," Charlie Palmer's newest restaurant, which just opened at the Mirbeau Inn & Spa, up in Rhinebeck, New York.

In addition to the enjoyable "Trumpet Pasta," (reviewed yesterday), we went with another starter, the "Seared Diver Scallop" — which the menu described as coming with a sweet potato purée, smoked creme fraiche, brown butter, pickled radish ($19).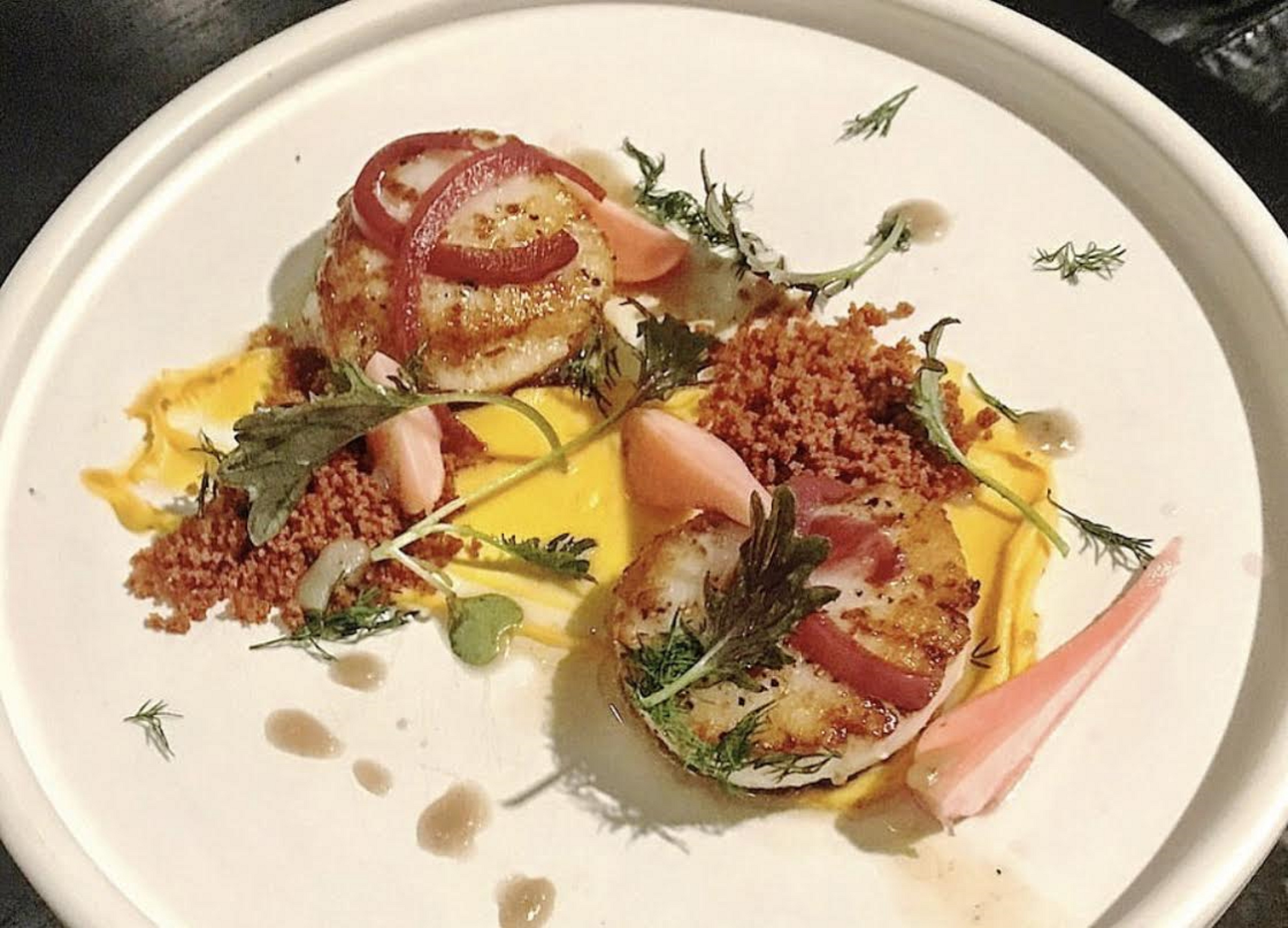 While only two came to an order, the consensus was the scallops were nicely cooked and extremely flavorful. And even though we never got the "creme fraiche," and the "brown butter" was really a "crumble," this dish still scored yet another noteworthy "B+."

That was a pretty good outcome, given one of my guests thought the dish was overpriced ($19 for 2 scallops), and that the pieces could have been cooked a tinge more. Luckily, others disagreed and poo-pooed any perceived lapses. Overall, we enjoyed it.

[If you urban dwellers are looking for something "different," you should take a ride and visit when next year's Sheep & Wool Festival is at the Dutchess County Fairgrounds. (See video.) It's an unparalleled people-watching (and sheep-watching) experience that'll make the 2 1/2 hour journey from New York City, worthwhile.]
# # #
Follow Lucas on Instagram: @lucasaferrara