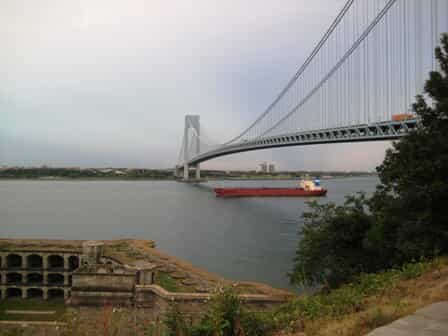 On November 4, Governor Andrew Cuomo announced that $10 million will be allocated to Staten Island to help revitalize its economy.
Richmond County was the winner of the annual Downtown Revitalization Invitation award; a competition which sends significant state dollars to a different community in each of the state's ten regions. (Previous recipients of the award include Jamaica (Queens), the Bronx, and Downtown Brooklyn.)
"Staten Island's downtown has made significant strides fostering business and tourism opportunities, and this investment will help further uplift this historic community," Governor Cuomo said to the press. "Staten Island holds a special place in the story of New York City, and we look forward to seeing it continue to flourish in this next chapter."
Richmond was chosen because it has an "attractive and livable" downtown community and "recent or impending job growth." The funds will be dedicated to the Staten Island Ferry Terminal, and the neighborhoods of St. George, Tompkinsville and Stapleton; all located on the borough's North Shore.
"As the fastest-growing area in Staten Island, the [North Shore] is on the cusp of a new era: business incubators and breweries are joining historic tourist destinations and an established civic center in bringing foot traffic to downtown streets, waterfront and mixed-used developments are creating a renaissance on the North Shore, and an unprecedented demand for businesses to locate downtown is transforming the suburban enclave into an expanding hub of economic activity," reads the press statement.
Staten Island's efforts to attract tourists and residents include the Empire Outlets, the City's first mall, which opened earlier in the year. That development was "helped by more than $55 million in state grant funding," reads Crain's New York.
State Senator Diane Savino is optimistic that these funds will bring additional prosperity. "We are proud that our borough was recognized by Governor Cuomo as a place to foster economic growth and I look forward to seeing how this revitalization effort will benefit our community."
# # #
To read the full press release, click here