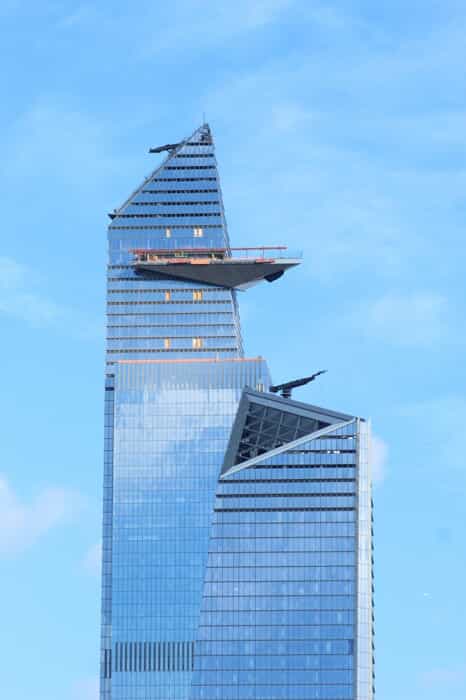 Empire State Building, Rockefeller Center, and the World Trade Center, are just a few of the top skyscrapers which offer some of the best views of Manhattan.  
The newest observatory -- "Edge at Hudson Yards" -- will join the party, as it's set to open to the public on March 11, 2020. 
Located 1,100 feet above street level, Edge will the highest outdoor observation deck in the Western Hemisphere, according to the building developers, Related Co. and Oxford Properties. 
Tickets to visit the attraction are already on sale, and will run adults $36 and children $31.  The deck "peers out" over the city streets to create the illusion of "sky walking."  
As Crain's New York reports, "Its 7,500-square-feet of viewing area will include a glass platform where those who are immune to vertigo can look down into the neighborhood as though 'walking out into the sky.'"
And for those in need of some refreshment after that death-defying experience, there will be a champagne bar operated by the London-based Rhubarb Hospitality Group. 
The Hudson Yards observation deck stands about 50-feet taller than that of the Empire State Building's and the admission price remains about equal to its competitors.  (Tickets for the One World Observatory will set you back about $35, while the Empire State Building and Top of the Rock each charge $38, for example.) 
For tickets, see here.  
# # # 
For the latest updates, follow Newman Ferrara on Twitter, Facebook, and LinkedIn.