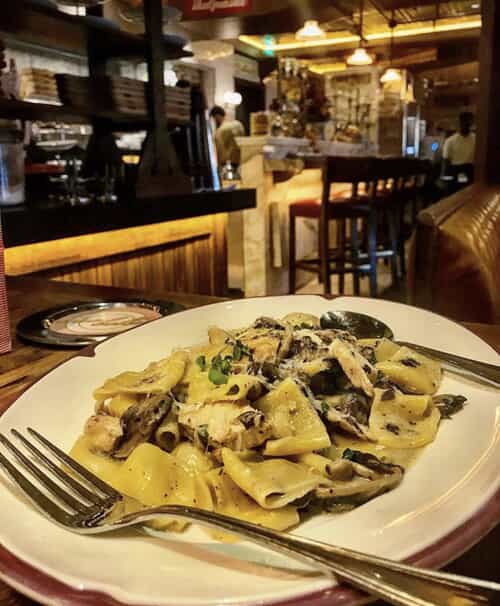 Why mask your true identity unless you're up to no good, or have something to hide?

And that was the running question at our table after the waiter matter-of-factly informed us, that instead of being at a new Delray Beach eatery, called "Elisabetta's Ristorante," we were at another "Louie Bossi" outpost. (Really? .... (Really.))

Once we got over the disappointment, because our server claimed it was housemade, we went with the "PACCHERI" — funghi misti, mascarpone ($20).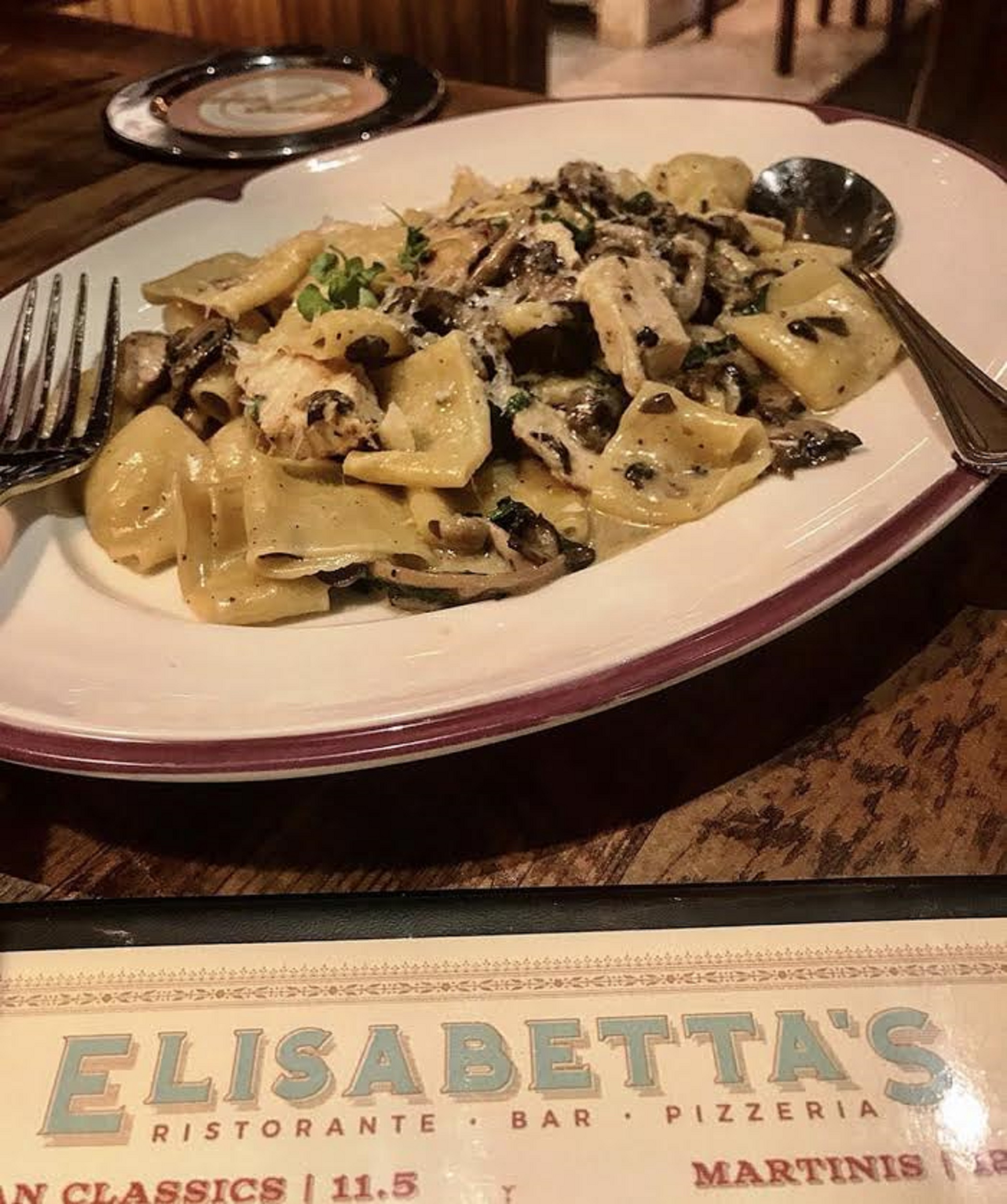 According to the history buff at my table, this pasta was supposedly invented by Sicilian cooks to smuggle Italian garlic into Prussia during the Middle Ages. (It was also once considered "peasant food" because of its relatively inexpensive cost to make.)

Mixed with a sauce that usually consists of several different mushrooms, butter, eggs, parmesan and mascarpone (Italian cream), many consider this a pretty easy dish to whip up. And when done right, the combination should yield a deep, rich sauce that requires no other seasoning or other flavors.

But we ended up wishing someone had smuggled this dish before it reached our table, since the plate we got was a bland, mushy mess that needed "something" to liven it up. (Stronger cheese and mushroom flavors were direly needed.)

And because we also found the accompanying sauce a bit watery, and wished it had been slightly creamier, this sad selection scored yet another "C-."
# # #
Follow Lucas on Instagram: @lucasaferrara