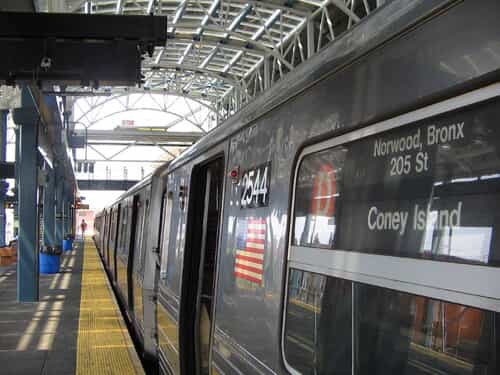 Recently, while touring LaGuardia Airport, Governor Cuomo observed that "there has been a dramatic increase in crime in the subway system – felonies are up, assaults are up, robberies are up."  And, as a direct and proximate result, he directed that an additional 500 MTA cops patrol the subway stations.
But former NYPD Commissioner James O'Neill refuted Cuomo's statement. "This is a total mischaracterization – overall crime is down, but of course, we are always concerned about fare evasion," O'Neill said following his department promotion ceremony. "Fare evasion enforcement is up and it needs to be up. I speak about this all the time as an old transit cop – if you have control of the turnstiles, you can control crime."
O'Neill resigned in early November, and left in good standing with his colleagues and the Mayor, who tweeted that O'Neill "was the architect of neighborhood policing. He drove crime to record lows while working tirelessly to bring police and communities together. He leaves behind a city that's safer than it's been in decades." de Blasio continued, "I'm lucky to have worked with as good a man as Jimmy O'Neill."
In the former Commissioner's defense, NYPD data show that crime is down in the City's transit system 1.4% "year over year through September."
But MTA Chairman and CEO Pat Foye wasn't shy about refuting that claim. "According to the MTA's crime statistics, subway arrests for robbery are up 22 percent, felony assault has increased nearly 13 percent, grand larceny is up 13 percent, gun arrests have jumped nearly 43 percent year to date, and the TWU has said assaults on transit workers are up 39 percent," Foye said. "Those are the facts and the Commissioner can't deny reality. Denying the problem means the city will never solve it."
# # #
To read the full report on amNewYork, click here.