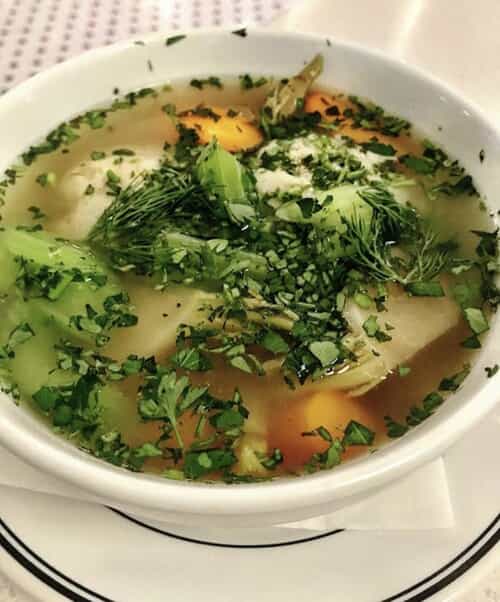 A friend wanted to go to a new "all-day eatery" called "Gregory's Diner," which opened up last month in Miami's MiMo district (@ 7301 Biscayne Blvd).
Billed as serving "continental American cuisine with a nod to the classics of the mid-century period," this place is owned by the same people who run "Mandolin Aegean Bistro," an establishment we happen to enjoy. (You'll find that great restaurant over @ 4312 NE 2nd Ave, Miami.)

This new restaurant, however, gave us pause. First of all, don't be fooled by the "all-day eatery" nonsense. This diner has set hours (as we learned the hard way). And even though the website listed the "turkey dinner" as available "after 4 PM." The place closes from 4 to 5 PM, on weekends. (So we ended up having to wait an hour.)
When we were finally seated, we started with some Matzo Soup ($9), commonly known as "Jewish Penicillin."
While it's a Passover holiday favorite (and great to have when you're feeling under the weather), the problem with this dish is that there's no uniformity in the way it's made. Some chefs will prepare dense, sinking matzo balls, while others will go with light, fluffy, and floating versions. Should it taste like chicken noodle (without the noodle), or like savorless salted water filled with vegetables (such as, carrots and onions) and greens (like parsley and dill)?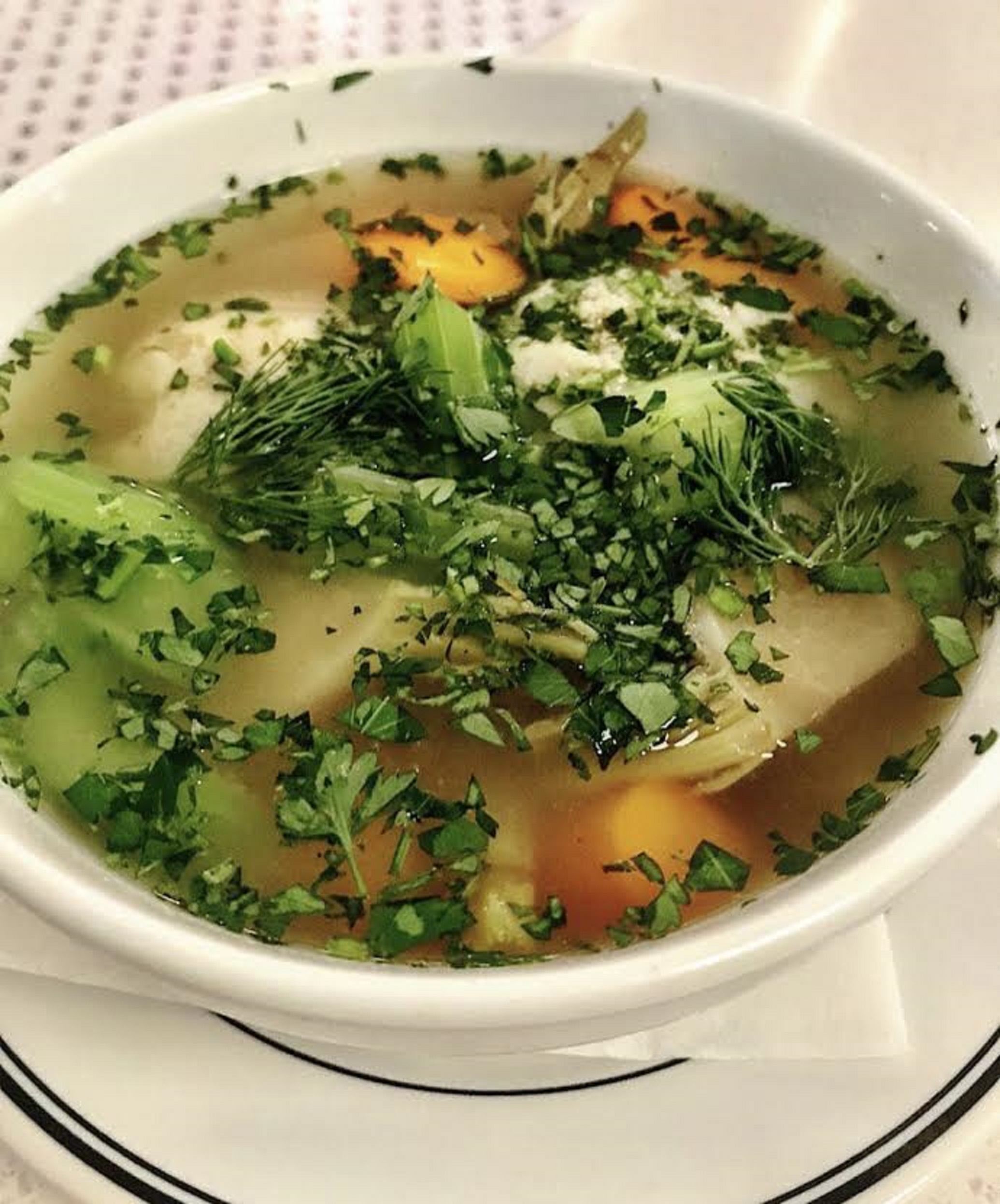 The reason we ask, is because the latter is what we got. This was more like a watery-bland, vegetable soup — and (one of my guests surmised) that was likely because it lacked "schmaltz" (rendered chicken fat). "If my bubbe weren't already dead, this mess would have killed her," she said with stern disapproval.

Even though it wasn't the worst soup we've ever had, it was far from the best. So, because it was a far better vegetable soup, than it was a matzo, we rated this dish a "C."
# # #
Follow Lucas on Instagram: @lucasaferrara