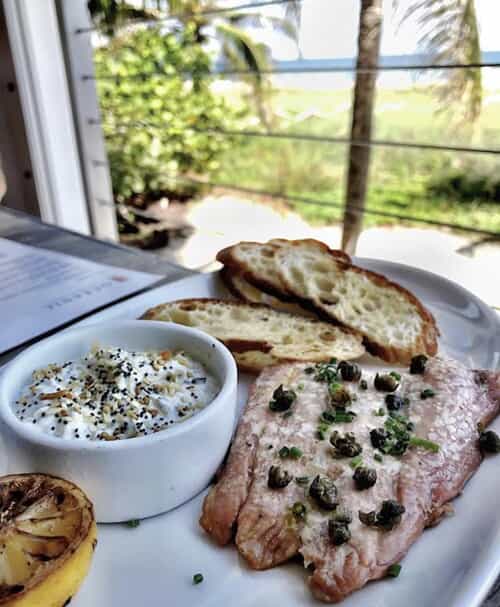 It was a beautiful day in South Florida, so we were looking for a place that was beachside, and that had some outdoor seating, and set sail for "Oceanic" (250 N Pompano Beach Blvd, Pompano Beach).

Some 40 years ago, the owners of LM Restaurant Group — a family owned company based out of Raleigh, N.C., headed by Lou and Joy Moshakos — opened their first eatery, "Seafood Shanty," in Deerfield Beach. And, according to their new restaurant's website, the Moshakos family has "returned to Pompano with a promise: to recapture that magic, then expand it exponentially."

We experienced a little of that magic, firsthand, when we recently stopped in for some brunch.

Headed by Executive Chef Brian Cantrell — whose resume includes such establishments as "Blue Moon Fish Co.," "Thasos," "The Avalon," and, "The Office" (a popular eatery in Delray Beach) — we were pleased with what this kitchen offered.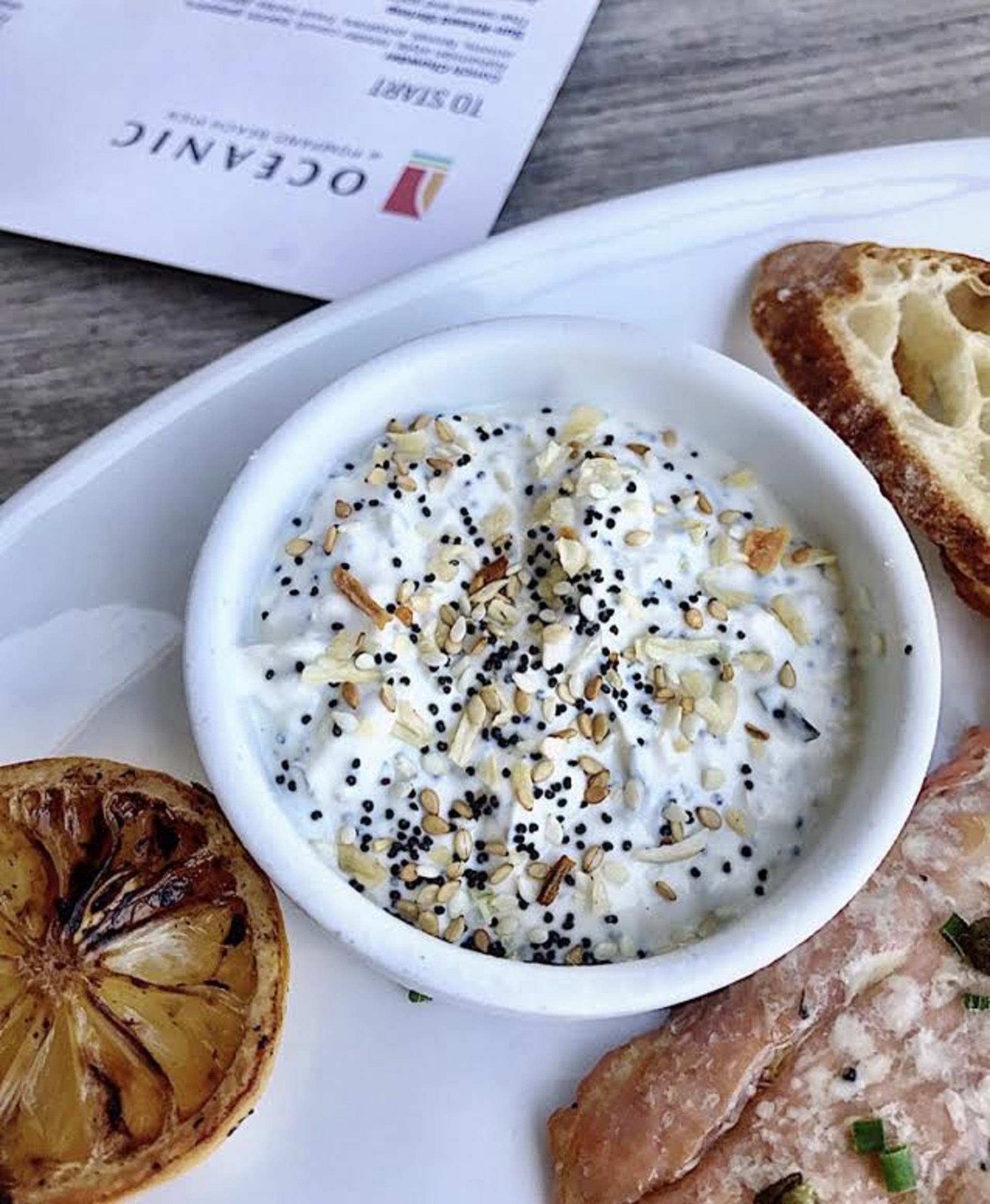 We started with some "SMOKED SALMON" — House-smoked Sixty South salmon, dill "everything" yogurt, capers, blistered lemon, toast ($17)

Although we thought we were getting some slices of lox or nova, we were pleasantly surprised to see a flaky, moist piece of fish similar to baked salmon, but with extremely enticing woody notes.

Because we found it quite tasty, it rated a respectable "B+." (Points were lost because of the small portion size and $17 price point (before tax and tip), but can still commend it to you.)
# # #
Follow Lucas on Instagram: @lucasaferrara