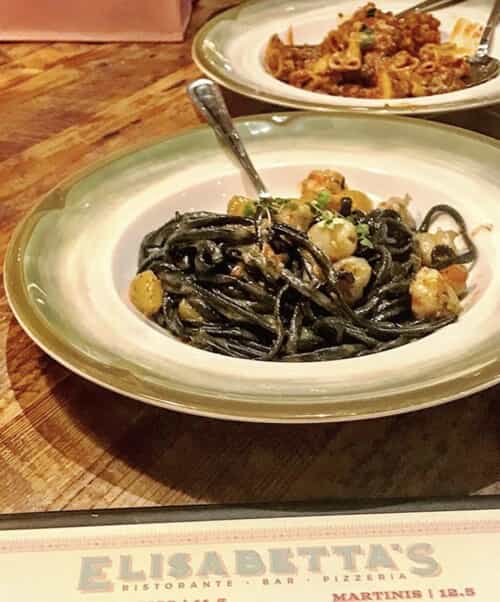 Friends wanted to go to this "new" Italian place in Delray Beach, called "Elisabetta's Ristorante." Little did I know (nor did anyone bother to tell me) that this was just another "Louie Bossi" restaurant in disguise.

For some reason, Elisabetta's website is pretty evasive about its chef and management team, and it's only after some sleuthy investigative work that you'll uncover that the place is owned by "Big Time Restaurant Group" — the same folks that operate "City Oyster & Sushi Bar," "Big City Tavern, City Cellar Wine Bar & Grill," "Rocco's Tacos & Tequila Bar," "Grease Burger Bar," and, of course, "Louie Bossi's Ristorante, Bar and Pizzeria."

"Elisabetta's" not only had the look and feel of a "Louie Bossi," but imagine our disappointment when our waiter eventually conceded that the menus were also "pretty similar." Now if someone had informed me of that, in advance, I likely would have passed (or suggested somewhere else).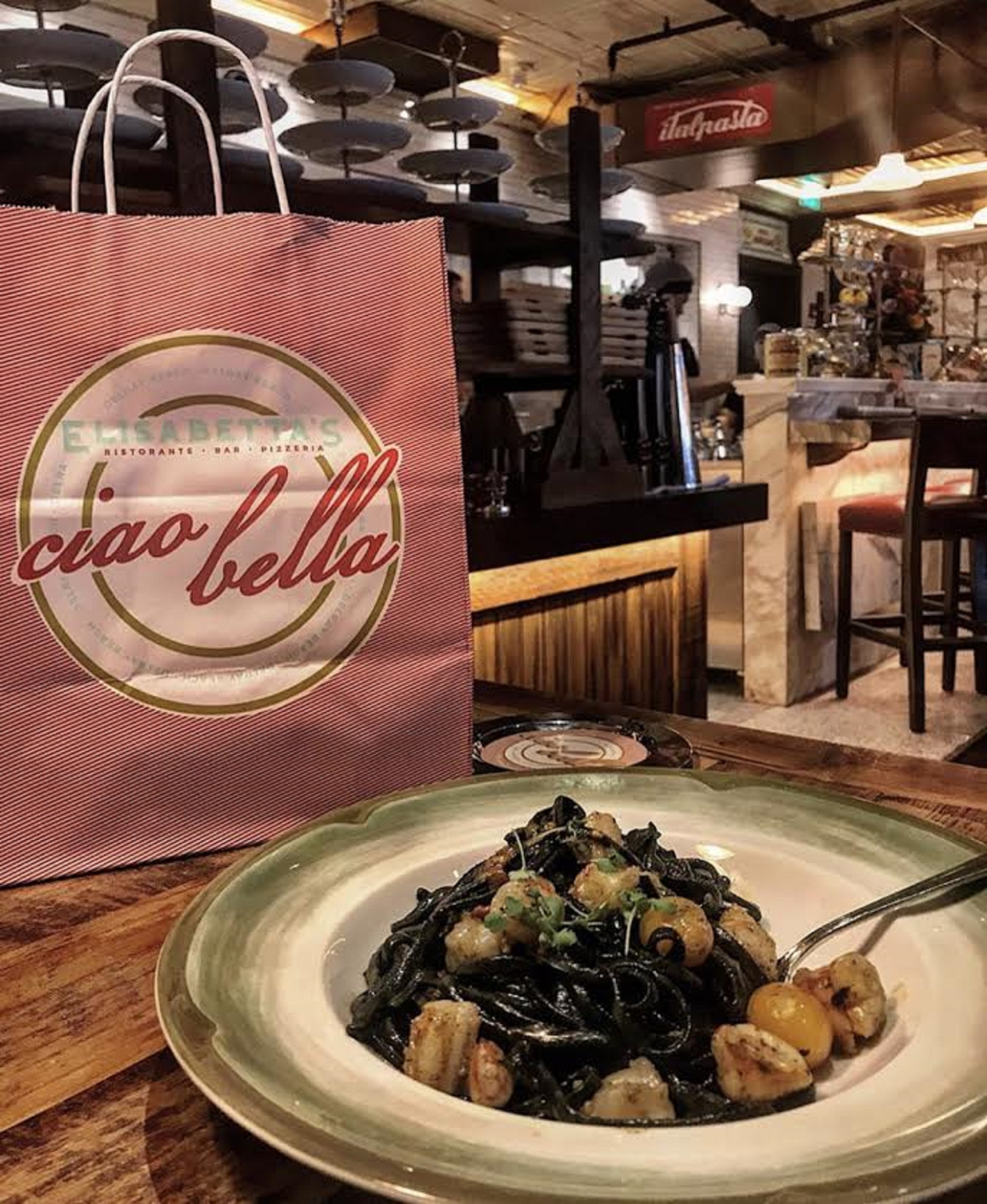 Since we were already comfortably seated, we decided to go with the "LINGUINE NERE" — shrimp, yellow tomatoes, calabrian chilis, mint ($22.50)." Basically, a squid ink pasta with shrimp.

Now, if you've never given this particular dish a try, the linguini is supposed to be infused with a rich (slightly briny) flavor. (But that ain't what we got.)

And, usually, if done right, Calabrian chilis will add a nice "medium" kick to a plate. (But that ain't what we got, neither.)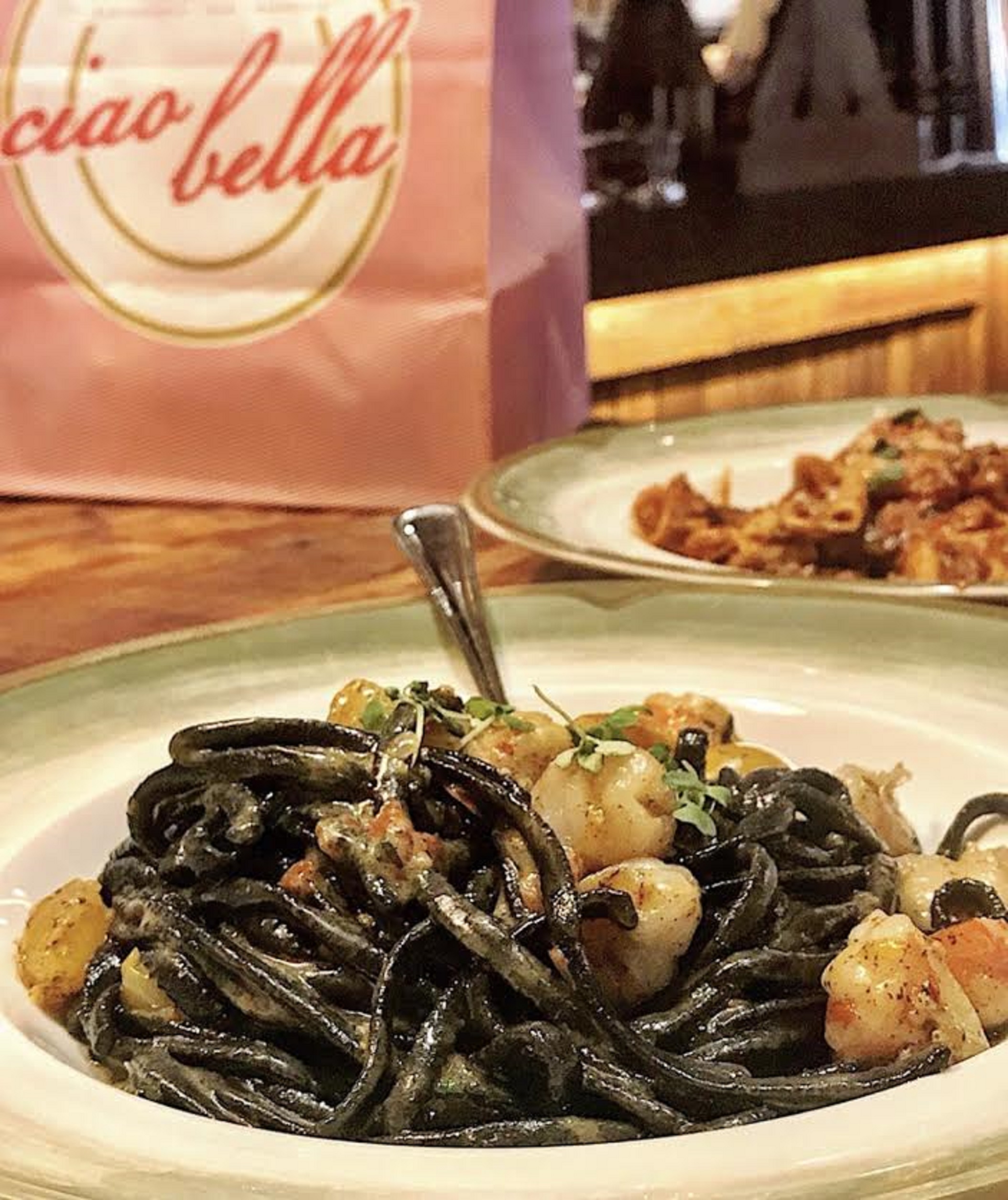 While the shrimp didn't offend, and added a needed "meatiness" and "crunch," we couldn't enjoy really them, or our pasta, because of the overwhelming heat and spiciness. (One guest complained of an uncomfortable burning sensation.)

Because we found the dish lacked balance, and since most of us prefer not to be in pain (at least not while we eat), an "F" was its final score.
# # #
Follow Lucas on Instagram: @lucasaferrara