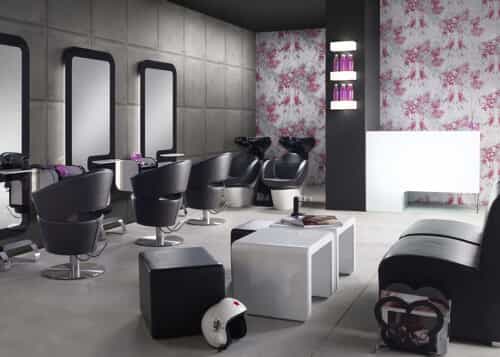 An Upper East Side hair salon, Sharon Dorram Color at Sally Hershberger (SDCSH) is set to pay a $70,000 fine because it supposedly informed its African-American workers that their Afros and box braid hairstyles "did not fit the area's upscale image," reports the New York Times.
SDCSH agreed to settle with New York City's Human Rights Commission after four former employees filed a formal complaint. (One of those employees was a white general manager.) The New York Times claims the manager "was sickened by having to enforce a dress code and hair policy that was applied more strictly to black workers than white ones."
This is the first hair-related lawsuit since New York City banned discrimination based on hairstyle in February.
"The New York City Human Rights Law ("NYCHRL") protects the rights of New Yorkers to maintain natural hair or hairstyles that are closely associated with their racial, ethnic, or cultural identities," reads the NYC Commission's statement. "For Black people, this includes the right to maintain natural hair, treated or untreated hairstyles such as locs, cornrows, twists, braids, Bantu knots, fades, Afros, and/or the right to keep hair in an uncut or untrimmed state."
In addition to the $70,000 fine, the settlement provides that colorist Sharon Dorram and senior stylist Tim Lehman, must complete 35 hours of community service with a racial justice group "that works to combat hair discrimination and promote black beauty," the Times reports.
Sally Hershberger, owner of the salon, claims that she was not involved in the misconduct and that she is "100 percent against racial discrimination" and favors "a diverse work environment full of authenticity, integrity and individuality."
Randolph M. McLaughlin, co-chair of the Civil Rights Group at Newman Ferrara LLP, believes that "this case represents an important expansion of the law against discrimination in the workplace. One's hairstyle should have nothing to do with whether you are a competent employee."
# # #
If you have been a victim of discrimination, of any kind, please call a member of our Civil Rights Group at 212-619-5400.
# # #
For the latest updates, follow Newman Ferrara on Twitter, Facebook, and LinkedIn.