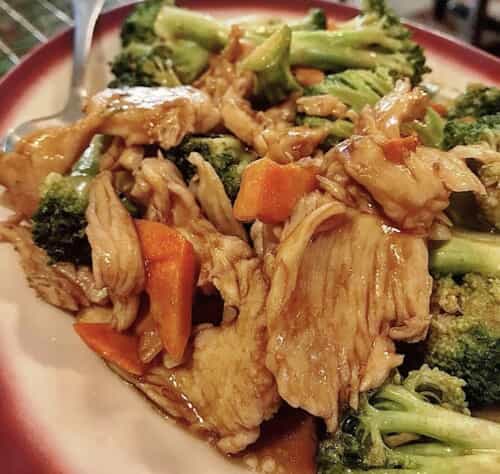 After the disastrous dumplings (reviewed Monday), and sucky soup (reviewed Tuesday), we decided to wrap up our meal at "Firi Bistro Asian Cuisine" (over in Pompano Beach) with one last dish — their "Chicken with Broccoli" ($6.25).

According to the restaurant's website, Firi is "not your typical Chinese restaurant .... We dig into our old family recipes and throw our modern twist to it. We will stimulate your taste-buds and leave you wanting more."

It's far from "typical," that's for sure. (It's more like downright awful). And not only is there nothing "modern" about the food prep, but the space is filled with dated decor and furnishings. (My guests thought the place felt "dirty" — and not in "sexy" way, I might add.)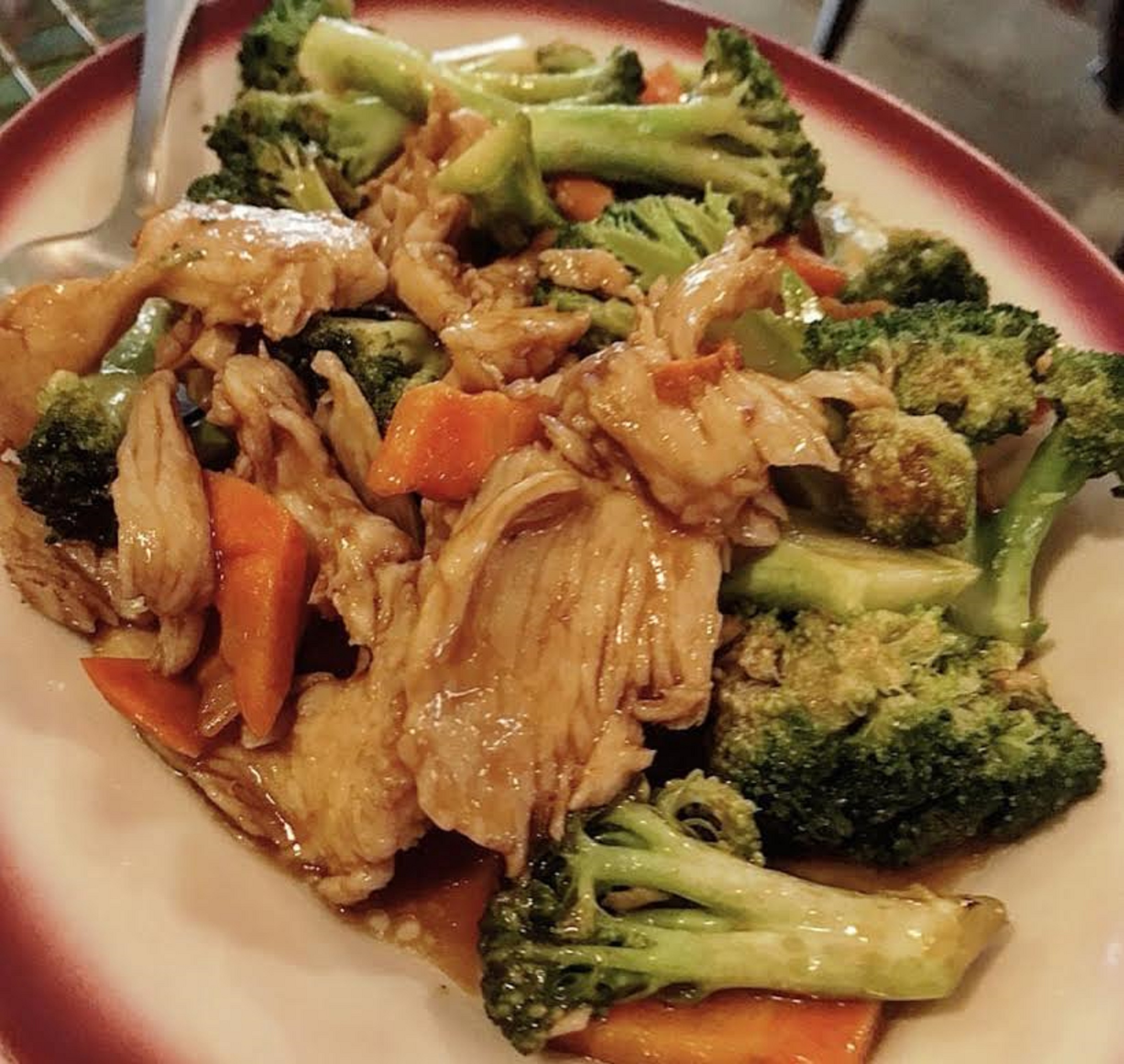 Once you get past the retro interior, you'll find the food options sufficiently varied and fairly priced. But as we have already reported, the quality just isn't up to snuff.

Because the veggies were undercooked (way too crunchy), and the chicken wasn't the freshest, this cursed course scored an "F." (Yes, we should have left after those decrepit dumplings ....)

But thank goodness the rain had finally subsided, and we were free to leave. And, as we exited this sad place, guess what we spotted overhead? A beautiful rainbow. A sure sign of better days ... and meals ... ahead!
# # #
Follow Lucas on Instagram: @lucasaferrara