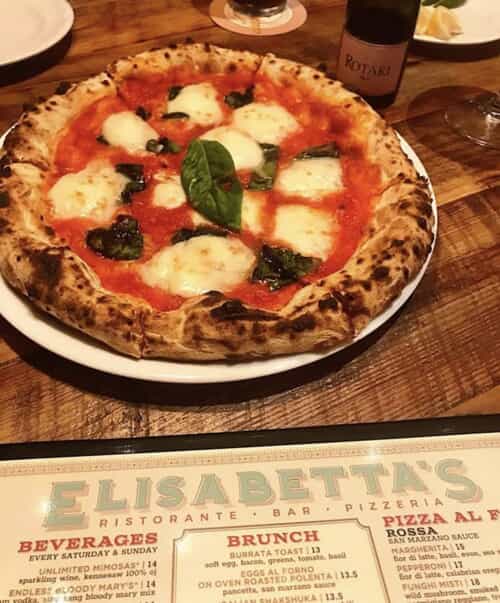 Some well-intentioned friends dragged me to a "new" Italian restaurant on East Atlantic Avenue, in Delray Beach, called "Elisabetta's."

Even though it's only been around for about four months or so, the establishment's website is weirdly silent about the people running the show. (You won't find the identity of the owner(s), or the name(s) of the chef(s), for example.)

It took some snooping but, if you look all the way at the bottom of the web page, you'll find the name "Big Time Restaurant Group" — which happens to be the same folks that operate "City Oyster & Sushi Bar," "Big City Tavern, City Cellar Wine Bar & Grill," "Rocco's Tacos & Tequila Bar," "Grease Burger Bar," and "Louie Bossi's Ristorante, Bar and Pizzeria."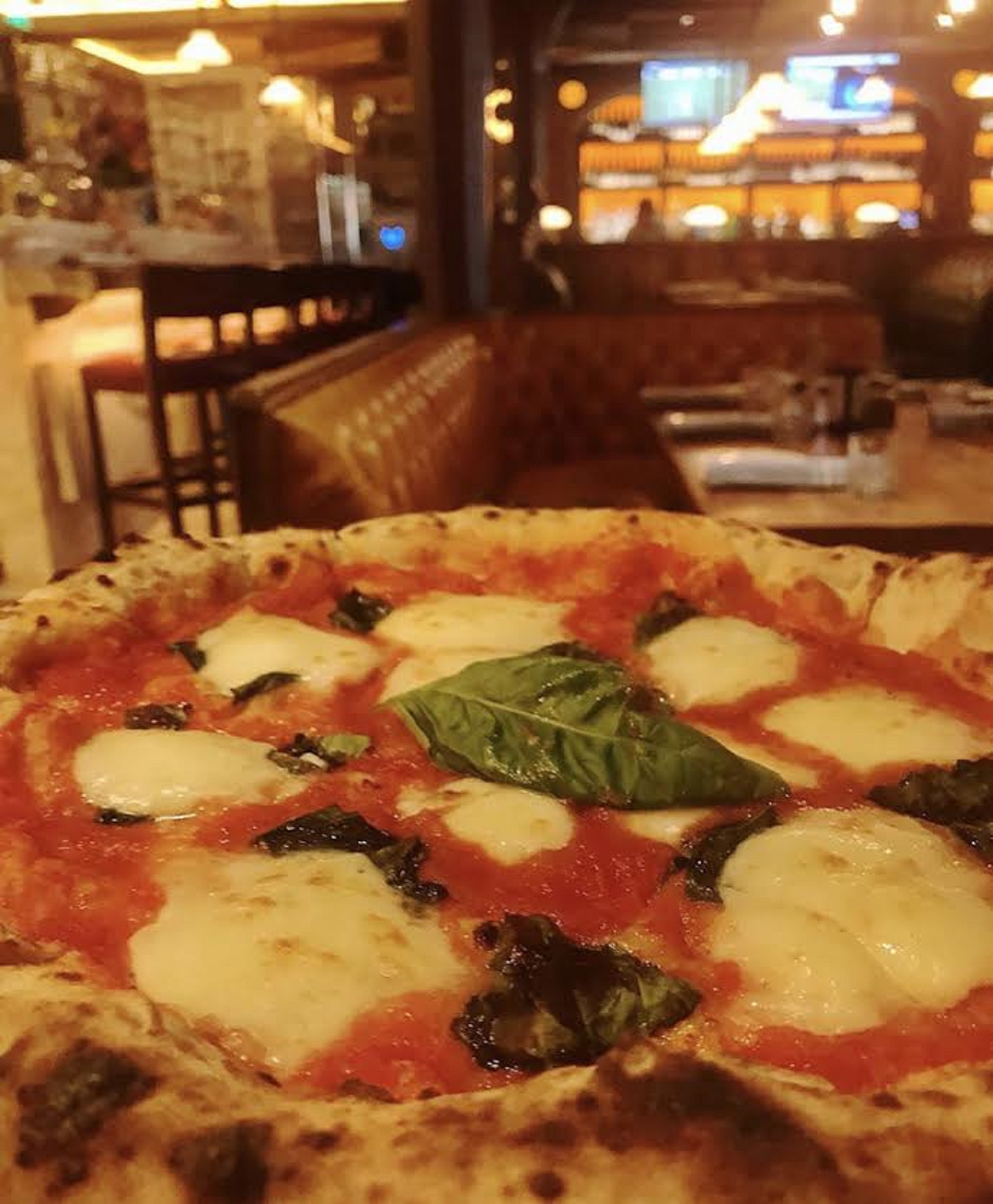 Elisabetta's not only shares a "Louie Bossi" Italianate feel, but (according to our waiter) shares a lot of the same menu items. Of course, we were disappointed. If we had wanted to go to "Louie Bossi," that's where we would have gone. And, besides, since we're not fans of "chains," this wasn't the kind of "experience" we were looking for. (We felt duped. Shame, shame!)

In any event, always in search for a good pizza pie, we started with a "MARGHERITA D.O.P." — mozzarella di bufala, basil, evoo, sea salt ($19).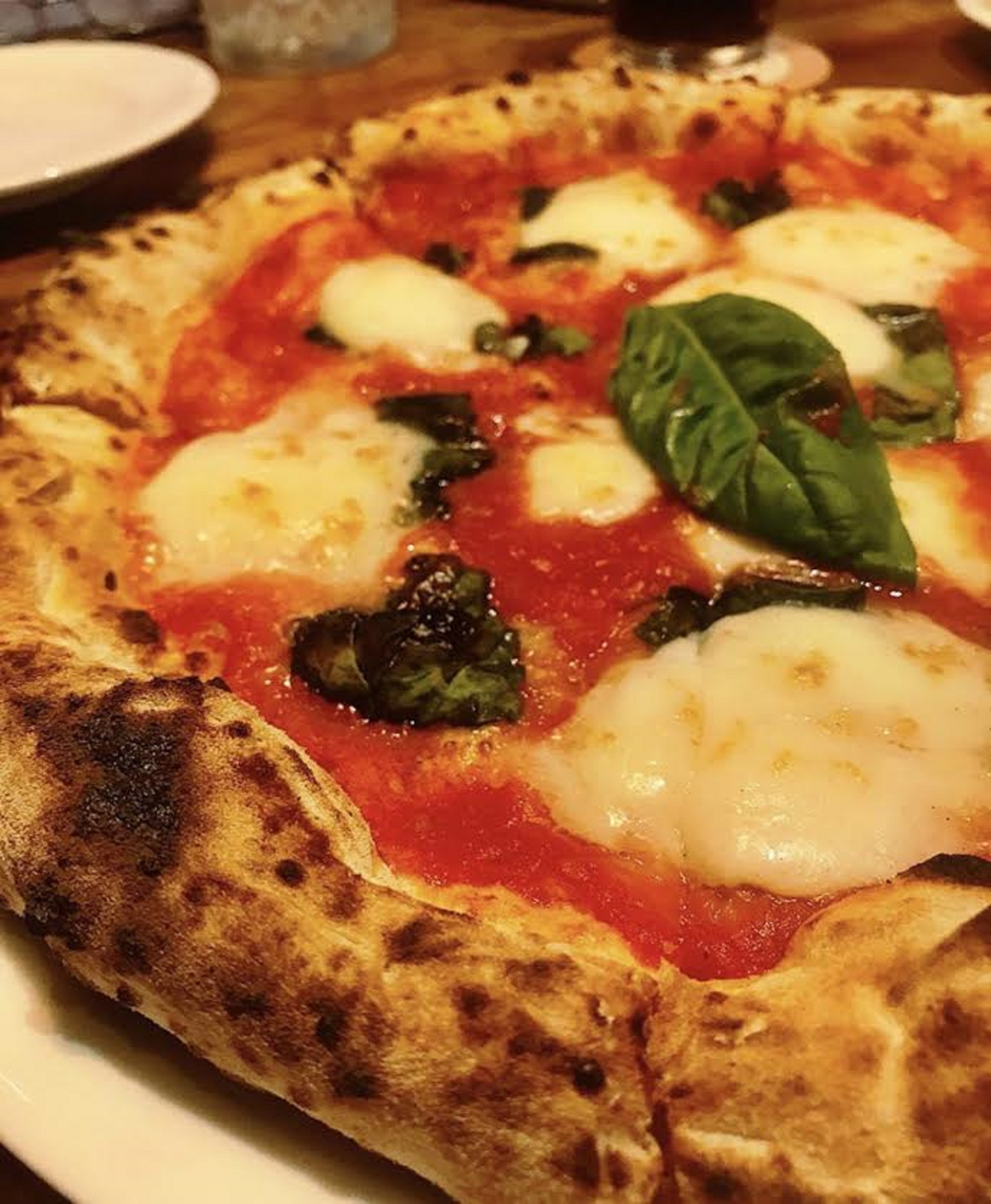 Sadly, the buffalo mozzarella had a rubbery texture (which is fine if you enjoy eating "Play-Doh"), the tomato sauce was a bit watery and bland (in need of a good paste; maybe even some Crayola glue), and the base of the crust was too "soggy" for our tastes. (It just wasn't crisp enough. (And since we're a family-friendly page, I'll spare you the "wet cracker" jokes.))

Given those lapses, this lusterless pie scored a near-failing "C-." (An extremely generous score as far as I was concerned.)

Could this be why they hide the names of those involved? (Your guess is as good as mine.)
# # #
Follow Lucas on Instagram: @lucasaferrara