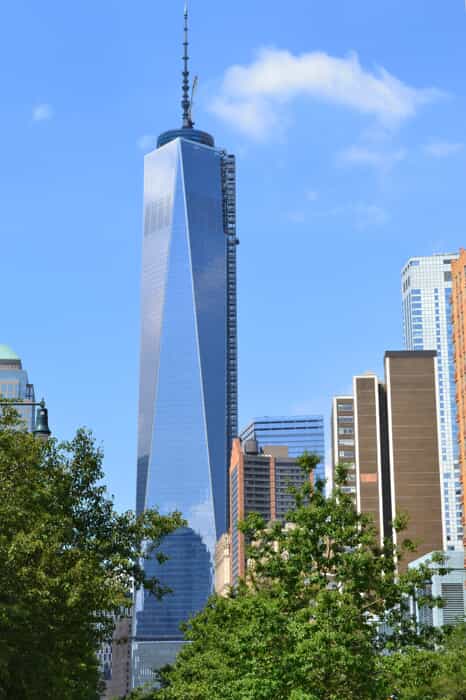 Because 5 World Trade Center can accommodate a 900-foot-tall tower, with over 1.3 million square feet of space, two major developers are clashing over the parcel.
A bidding war is now underway, and the players include L&L MAG, and a partnership involving Silverstein Properties and Brookfield Properties, each with a different vision for the property. "Silverstein Properties and Brookfield submitted a project that favors residential development on the site, L&L MAG pitched building an exclusively-commercial and community-oriented tower designed by the architecture firm Studio Gang," reads Crain's New York.
The Deutsche Bank Building, which was previously located at this address, was severely damaged back in 2001, during the 9/11 attacks on the World Trade Center. The Lower Manhattan Development Corporation (LMDC) acquired title in 2004, and finished clearing and excavating the site in 2011.
"Nearly eighteen years ago, New Yorkers vowed to rebuild lower Manhattan stronger than ever, and with the request for proposals now open for World Trade Center Site 5, we are continuing to make good on that promise," Governor Andrew Cuomo said in a statement. "This project will create jobs, spur economic growth and bring us one step closer to completing Downtown's rebirth …."
The LMDC and the Port Authority are bumping heads over what should be built, with the LMDC of the view there is more value if property is turned into a residential building. However, the Port Authority would prefer that a commercial building be constructed.
While it has agreed to consider all options, the Port Authority has not specified when a "winner" will be chosen.
# # #
For the latest updates, follow Newman Ferrara on Twitter, Facebook, and LinkedIn.